Dreaming of a family vacation to Legoland Malaysia? As you plan your trip, one crucial aspect to consider is finding the perfect hotel. After all, nothing beats the convenience of staying close to all the excitement. In this article, we will guide you on how to discover the best hotels near Legoland Malaysia, taking into account crucial factors such as proximity, amenities, prices, family-friendly features, and nearby dining options.
Understanding the Proximity of Hotels to Legoland Malaysia
When it comes to choosing a hotel near Legoland Malaysia, proximity is key. The closer you stay, the more time and energy you save on commuting, giving your family more time to explore the theme park. Moreover, being nearby allows you to easily return to your hotel for a quick nap or to freshen up before plunging back into the Legoland adventure.
Imagine waking up in the morning and stepping out of your hotel room to find yourself just a few minutes away from the entrance of Legoland Malaysia. The excitement builds as you walk through the hotel lobby, passing by other families who are equally eager to experience the wonders of the theme park. The anticipation grows with each step, and before you know it, you're standing at the gates, ready to embark on a day filled with thrilling rides, interactive exhibits, and unforgettable memories.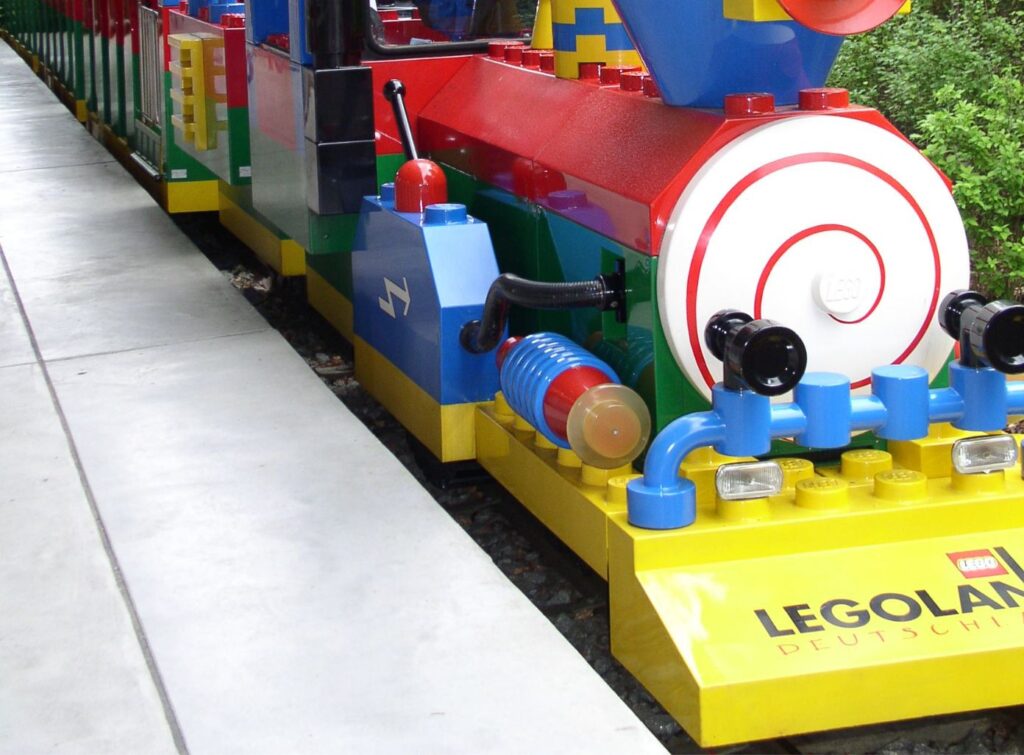 The Importance of Location When Choosing a Hotel
While distance matters, it's also essential to consider the surrounding area. Is the hotel nestled in a peaceful neighborhood or a bustling city center? Look for hotels that offer a balance of tranquility and convenience. You want to relax after a day of fun, but you also don't want to be too far from restaurants and other amenities.
Imagine staying at a hotel that not only provides easy access to Legoland Malaysia but also offers a serene environment to unwind after a long day of excitement. Picture yourself walking through beautifully landscaped gardens, taking in the sights and sounds of nature, as you make your way back to your hotel. The peacefulness of the surroundings allows you to recharge and prepare for another day of adventure.
Distance of Top Hotels from Legoland Malaysia
Several top-rated hotels are just a stone's throw away from Legoland Malaysia. Some of the closest options include Hotel Jen Puteri Harbour, Somerset Medini Iskandar Puteri, and Legoland Malaysia Resort Hotel. These hotels not only offer proximity but also boast fantastic amenities that cater to families.
Imagine staying at Hotel Jen Puteri Harbour, where you can enjoy spacious and comfortable rooms with stunning views of the harbor. After a day of exploring Legoland Malaysia, you can relax by the hotel's infinity pool, sipping on a refreshing drink while watching the sun set over the horizon. The hotel's onsite restaurant offers a wide range of delicious cuisines, ensuring that every member of your family finds something to satisfy their taste buds.
Alternatively, Somerset Medini Iskandar Puteri provides a home away from home experience, with fully furnished apartments that offer all the comforts and conveniences you need. The hotel's fitness center allows you to stay active during your stay, while the children's play area keeps the little ones entertained. With its convenient location and family-friendly amenities, Somerset Medini Iskandar Puteri is the perfect choice for families visiting Legoland Malaysia.
Lastly, the Legoland Malaysia Resort Hotel offers a truly immersive experience, with themed rooms that transport you into the world of Legos. From pirate-themed rooms to adventure-themed rooms, each accommodation option is designed to ignite the imagination of both children and adults alike. The hotel also features a Lego-themed water park, where you can splash and slide your way to endless fun.
Evaluating Hotel Amenities and Services
While being close to Legoland Malaysia is important, the amenities and services offered by the hotel can make or break your experience. After an exhilarating day at the theme park, you'll want to unwind and recharge in comfort.
Essential Amenities for a Comfortable Stay
Look for hotels that provide essential amenities such as spacious rooms, comfortable beds, air conditioning, and Wi-Fi. After all, a good night's sleep and staying connected are crucial for an enjoyable trip.
Unique Services Offered by Top Hotels
The best hotels near Legoland Malaysia go above and beyond by offering unique services that cater to families. Look for hotels with kids' clubs, swimming pools, and play areas. These features will keep the little ones entertained while giving you a chance to relax and unwind.
Comparing Hotel Prices and Packages
When planning a family vacation, it's essential to stay within your budget without compromising on quality. Compare hotel prices and packages to find the best value for your money.
Budgeting for Your Hotel Stay
Consider your overall trip budget when determining how much to allocate for accommodation. Keep in mind that sometimes spending a bit more for a closer hotel or better amenities can enhance your overall experience.
Identifying Value-for-Money Hotel Deals
Research deals and promotions offered by various hotels near Legoland Malaysia. Some hotels may offer discounted rates during certain times of the year or special packages that include theme park tickets or additional perks. Be sure to read reviews from previous guests to ensure the deal is as good as it sounds.
Assessing Family-Friendly Features of Hotels
When traveling with your family, it's important to choose a hotel that caters to the needs of all age groups. Look for family-friendly features that will make your stay comfortable and enjoyable for everyone.
Kid-Friendly Amenities and Services
Hotels that prioritize families often provide amenities and services specifically tailored for children. This may include dedicated play areas, children's menus at restaurants, and babysitting services. These features ensure that your kids have a memorable stay.
Safety Features in Family-Oriented Hotels
Safety is of paramount importance when traveling with children. Look for hotels that have safety measures in place, such as childproofing, lifeguards at pools, and secure entrances to ensure peace of mind throughout your stay.
Exploring Dining Options Near Legoland Malaysia
After a fun-filled day at Legoland Malaysia, you and your family are sure to work up an appetite. Luckily, there are plenty of dining options near the theme park where you can savor delicious meals.
On-Site Hotel Restaurants and Their Offerings
Many hotels near Legoland Malaysia boast on-site restaurants that cater to various cuisines and dietary preferences. From international buffets to local delicacies, these restaurants ensure that you never have to venture far to enjoy a satisfying meal.
Nearby Dining Spots Worth Trying
If you're feeling adventurous or simply want to explore more culinary options, venture outside the hotel and discover nearby dining spots. Some local restaurants offer unique dining experiences and authentic flavors that will delight your taste buds.
As you plan your family vacation to Legoland Malaysia, keep these factors in mind when choosing the best hotel. Find the perfect balance between proximity, amenities, prices, and family-friendly features to ensure a memorable and enjoyable stay for the whole family. After all, an excellent hotel experience is the cherry on top of an already fantastic Legoland adventure!