Monash University Malaysia Campus is located in the beautiful city of Bandar Sunway, Selangor. If you are planning a visit to the university and are looking for accommodation nearby, this article will guide you in discovering the best hotels that suit your needs. With its prime location, Monash University Malaysia offers students and visitors a variety of options when it comes to finding a comfortable place to stay.
Understanding Monash University Malaysia's Location
Situated in the heart of Bandar Sunway, Monash University Malaysia benefits from its close proximity to key city attractions. This makes it an ideal choice for those who wish to experience the vibrant culture and entertainment options that Selangor has to offer.
Monash University Malaysia is not only known for its excellent academic programs but also for its strategic location that provides students with a rich and diverse experience. Let's explore some of the exciting attractions and convenient transportation options that surround the campus.
Proximity to Key City Attractions
The campus is conveniently located near popular attractions such as Sunway Lagoon Theme Park, one of Malaysia's most iconic theme parks that offers thrilling rides and water slides. Students and visitors can easily spend their weekends enjoying the adrenaline-pumping roller coasters or relaxing by the poolside in this tropical paradise.
Moreover, the vibrant Sunway Pyramid Shopping Mall is just a stone's throw away from the campus. With its impressive architecture and a wide range of retail outlets, this mall is a shopaholic's dream come true. From high-end fashion brands to local boutiques, visitors can indulge in a day of retail therapy or savor a variety of cuisines at the mall's numerous restaurants and cafes.
Accessibility and Transportation Options
Getting to Monash University Malaysia is a breeze, thanks to its excellent accessibility and various transportation options. For those traveling from out of town, the campus is easily accessible via public transport. The nearby Bandar Sunway BRT station connects visitors to various parts of the city, making it convenient for students and visitors to explore beyond the immediate vicinity of the campus.
Additionally, the university provides shuttle services to popular locations within the area. This means that students can easily access nearby amenities and attractions without the hassle of finding transportation. Whether it's a quick trip to the mall or a visit to the nearby Sunway Lagoon Theme Park, the university's shuttle services ensure that students have easy access to all the exciting opportunities that surround the campus.
Monash University Malaysia's location truly offers the best of both worlds – a serene and conducive learning environment within the campus, coupled with the excitement and vibrancy of the surrounding attractions. Students can immerse themselves in a world-class education while also enjoying the diverse cultural experiences and entertainment options that Selangor has to offer.
Criteria for Selecting the Best Hotels
When selecting the best hotels near Monash University Malaysia, it is important to consider several factors that contribute to a pleasant stay. These factors include comfort, amenities, value for money, and guest reviews and ratings.
Comfort and Amenities
Opt for hotels that prioritize comfort and offer a range of amenities to enhance your stay. Consider options that provide spacious rooms, comfortable beds, and modern facilities such as Wi-Fi access, air conditioning, and room service. These amenities will ensure a relaxing and enjoyable experience during your time at the university.
Value for Money
Choose hotels that offer competitive rates without compromising on quality. Look for special promotions or discounts that may be available for students or long-term guests. This will help you maximize your budget while still experiencing a memorable stay near Monash University Malaysia.
Guest Reviews and Ratings
Prioritize hotels with positive guest reviews and high ratings. By reading reviews from previous guests, you can gain insights into their experiences and determine if the hotel meets your expectations. This will give you peace of mind and confidence in your choice of accommodation.
Top-Rated Hotels Near Monash University Malaysia
Now that we've explored the criteria for selecting the best hotels, let's take a look at some of the top-rated options available near Monash University Malaysia. These hotels cater to a range of budgets and provide excellent amenities and services.
Luxury Hotel Options
If you're seeking a lavish experience, consider staying at one of the luxury hotels in the area. These hotels boast elegant rooms, state-of-the-art facilities, and personalized service. Some popular luxury options near Monash University Malaysia include [insert luxury hotel names] where you can indulge in world-class comfort and hospitality.
Budget-Friendly Choices
For those on a tighter budget, there are also plenty of affordable hotels in the vicinity. These budget-friendly options provide comfortable rooms and essential amenities at a fraction of the cost. Consider [insert budget-friendly hotel names] for a value-packed stay near the campus.
What to Consider When Booking a Hotel
Before making a final decision, it is important to consider additional factors that may affect your hotel booking experience. These include booking policies and procedures, as well as special offers and discounts that might be available.
Booking Policies and Procedures
Familiarize yourself with the hotel's booking policies and procedures. Pay attention to cancellation policies, deposit requirements, and any additional charges that may apply. This will ensure a smooth booking experience and help avoid any unexpected surprises.
Special Offers and Discounts
Keep an eye out for special offers and discounts that hotels may provide. These can include promotions for students, weekend getaways, or package deals that combine accommodation with local attractions. Taking advantage of these offers will allow you to make the most of your stay while saving money.
Making the Most of Your Stay Near Monash University Malaysia
In addition to finding the perfect hotel, there are plenty of ways to make the most of your stay near Monash University Malaysia. Explore the local cuisine and dining options, visit nearby tourist attractions, and indulge in shopping and entertainment venues.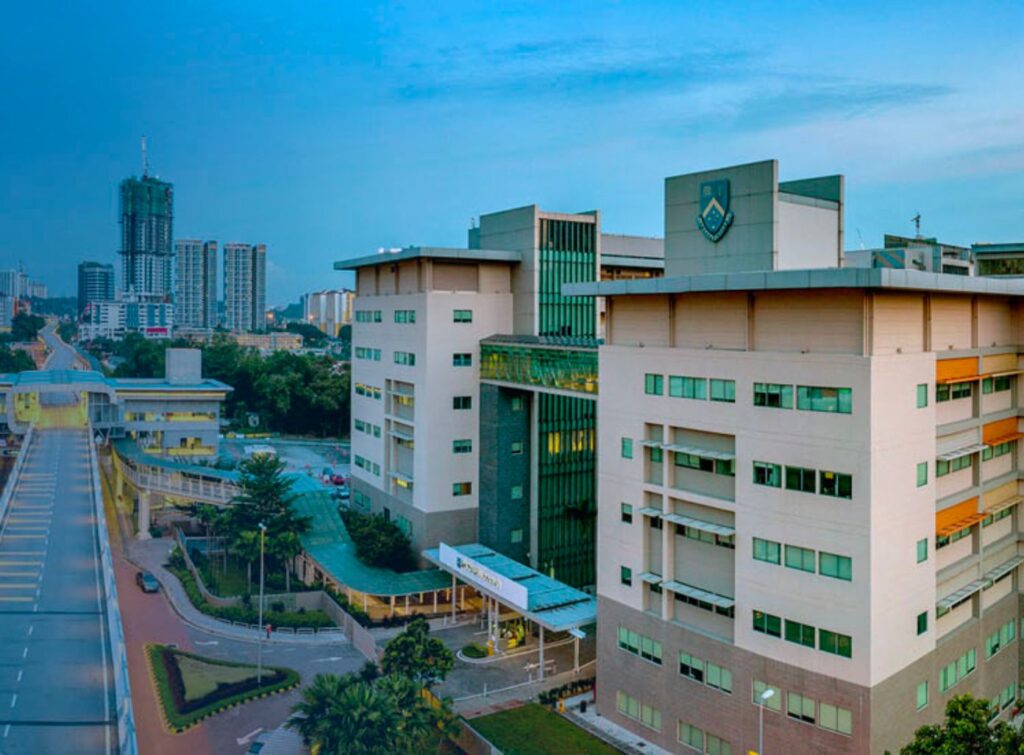 Local Cuisine and Dining Options
Treat yourself to a culinary adventure by trying out the diverse range of local cuisine near the university. From traditional Malaysian street food to international flavors, Bandar Sunway offers a plethora of dining options to satisfy every palate.
Nearby Tourist Attractions
Make time to explore the nearby tourist attractions during your stay. Visit the iconic Petronas Twin Towers, immerse yourself in Malaysian history at the National Museum, or take a leisurely stroll through the picturesque Lake Gardens. These attractions will enhance your stay and provide a deeper appreciation for the beauty of Malaysia.
Shopping and Entertainment Venues
Indulge in a shopping spree at the nearby Sunway Pyramid Shopping Mall, which offers an extensive selection of local and international brands. Additionally, take advantage of the entertainment venues such as theaters, arcades, and bowling alleys within the mall. These activities will ensure that your stay near Monash University Malaysia is filled with fun and excitement.
Overall, discovering the best hotels near Monash University Malaysia Campus is an exciting and rewarding process. By considering the location, comfort, amenities, value for money, and guest reviews, you can choose the perfect accommodation to suit your needs. Additionally, making the most of your stay by exploring the local attractions and indulging in the nearby dining and entertainment options will ensure a memorable experience near this prestigious university.