If you are planning a trip to Universiti Putra Malaysia and looking for the best accommodations in the vicinity, you're in luck. This article aims to guide you through the process of selecting the perfect hotel that meets your needs and preferences. From understanding the location of Universiti Putra Malaysia to exploring the unique features of selected hotels, we've got you covered.
Understanding the Location: Universiti Putra Malaysia
Universiti Putra Malaysia, also known as UPM, is a renowned research university situated in Serdang, Selangor, Malaysia. The campus is located approximately 20 kilometers south of the capital city, Kuala Lumpur. Its strategic location provides visitors with easy access to a diverse range of attractions and convenient transportation options.
When you step foot onto the campus of Universiti Putra Malaysia, you are greeted by a vibrant and bustling atmosphere. The university is nestled amidst lush greenery, creating a serene and peaceful environment for students and visitors alike. The sprawling campus spans over 1,000 acres, offering ample space for academic buildings, research facilities, and recreational areas.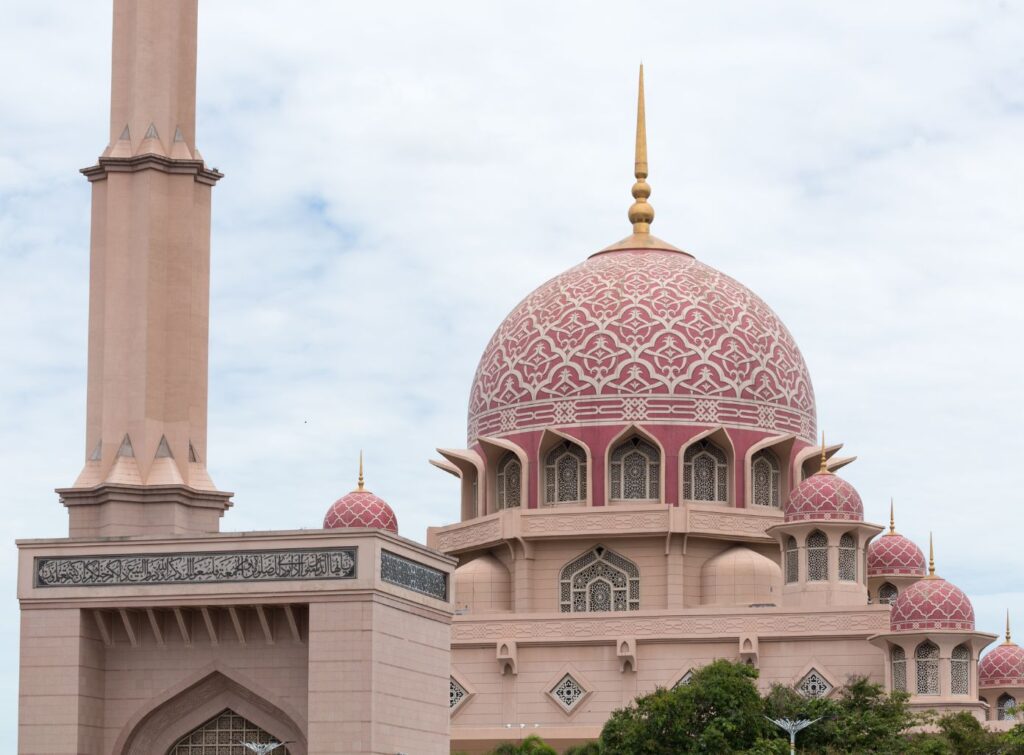 Proximity to Key Attractions
One of the advantages of staying near Universiti Putra Malaysia is the proximity to various attractions in the area. Whether you're interested in cultural landmarks, shopping malls, or natural landscapes, there is something for everyone.
Just a short distance away from the university, you'll find the iconic Putrajaya Bridge. This architectural marvel stretches across the scenic Putrajaya Lake, offering breathtaking views of the surrounding cityscape. As you stroll along the bridge, you can admire the intricate design and marvel at the engineering feat that it represents.
If you're a nature enthusiast, the Putrajaya Botanical Gardens are a must-visit. Spanning over 92 hectares, these gardens are a sanctuary of tranquility and beauty. You can wander through the various themed gardens, each showcasing a unique collection of plants and flowers. The gardens also feature a stunning lake, where you can rent a paddleboat and enjoy a leisurely ride while taking in the picturesque surroundings.
For those who love shopping and entertainment, the vibrant IOI City Mall is just a stone's throw away from Universiti Putra Malaysia. This sprawling mall is home to a wide range of retail outlets, from high-end fashion brands to local boutiques. You can indulge in a shopping spree, catch the latest blockbuster at the cinema, or satisfy your cravings at one of the many restaurants and cafes.
Accessibility and Transportation
Getting to and from Universiti Putra Malaysia is a breeze, thanks to its excellent accessibility. The campus is well-connected to major highways and public transportation networks, ensuring a smooth and hassle-free journey.
If you prefer driving, you can easily reach UPM via the North-South Expressway or the MEX Highway. These well-maintained highways provide a convenient route from Kuala Lumpur and other major cities in Malaysia. As you drive towards the university, you'll be greeted by scenic views of the surrounding countryside, making the journey a pleasant one.
For those who prefer public transportation, Universiti Putra Malaysia is well-served by trains and buses. The Serdang KTM station is located just a short distance from the campus, providing easy access to Kuala Lumpur and other parts of the Klang Valley. Additionally, there are also bus services that operate within the vicinity, offering a convenient and affordable mode of transportation.
Once you arrive at Universiti Putra Malaysia, you'll find that getting around the campus is a breeze. The university provides a comprehensive shuttle bus service, which connects various points within the campus. Whether you need to travel between academic buildings, research centers, or student hostels, the shuttle buses are readily available to transport you to your destination.
Criteria for Selecting the Best Hotels
When it comes to selecting the best hotel near Universiti Putra Malaysia, there are several essential criteria to consider. These criteria will ensure that you have a comfortable and enjoyable stay during your visit.
Comfort and Amenities
Comfort should be a top priority when choosing a hotel. Look for accommodations that offer spacious rooms, cozy beds, and modern amenities such as Wi-Fi, air conditioning, and a private bathroom. Additionally, consider the availability of facilities like a gym, swimming pool, spa, and on-site restaurants, which can enhance your overall experience.
Value for Money
Finding a hotel that provides value for money is crucial, especially if you're on a budget. Consider the room rates and compare them with the hotel's amenities and location. Look for any special offers or discounted rates that may be available during your travel dates.
Guest Reviews and Ratings
Reading guest reviews and ratings can provide valuable insights into the quality of service and overall experience offered by a hotel. Look for websites that feature authentic guest reviews and consider the feedback from previous guests. Pay attention to aspects such as cleanliness, staff friendliness, and the hotel's response to guest feedback.
Top-Rated Hotels Near Universiti Putra Malaysia
Luxury Hotels for a Lavish Stay
For travelers seeking a luxurious experience, there are several top-rated hotels near Universiti Putra Malaysia to choose from. These hotels offer spacious rooms, elegant decor, and a range of premium amenities. The dedicated staff ensures personalized service, making your stay truly memorable.
Budget-Friendly Hotels for Economical Travellers
If you're traveling on a tight budget, fear not. There are also budget-friendly hotels available near Universiti Putra Malaysia. These hotels offer comfortable rooms, basic amenities, and affordable rates. While they may not provide lavish facilities, they are a great option for travelers looking to save on accommodation costs.
Family-Friendly Hotels for a Comfortable Stay
Traveling with family requires certain considerations, and choosing the right hotel is essential. Look for family-friendly hotels that offer interconnecting rooms or family suites. Additionally, consider the availability of child-friendly amenities such as a kids' club, playground, or swimming pool, which can keep the little ones entertained throughout your stay.
Unique Features of Selected Hotels
Dining and Cuisine Options
Many hotels near Universiti Putra Malaysia boast a diverse range of dining options. From international cuisines to local delicacies, you'll be spoilt for choice. Some hotels even offer rooftop restaurants or poolside dining, providing a unique culinary experience with a stunning view.
Wellness and Recreational Facilities
If you're looking to relax and rejuvenate during your stay, consider hotels that offer wellness and recreational facilities. These may include spas, fitness centers, and swimming pools. Take advantage of these amenities to unwind after a long day of exploring Universiti Putra Malaysia and its surroundings.
Booking Your Stay: Tips and Recommendations
Best Time to Book
To secure the best rates and availability, it is recommended to book your hotel stay in advance. Consider peak travel seasons and public holidays, as hotel rates may be higher during these periods. By booking early, you can also take advantage of any ongoing promotions or offers.
Making the Most of Your Stay
To make the most of your stay near Universiti Putra Malaysia, consider planning your itinerary in advance. Research local attractions, dining options, and transportation routes to ensure a smooth and enjoyable experience. Don't forget to leave some time for relaxation and exploration of the nearby surroundings.
In conclusion, finding the best hotels near Universiti Putra Malaysia requires careful consideration of location, amenities, and guest reviews. Whether you're looking for a luxurious experience, budget-friendly accommodations, or a family-friendly hotel, there is a wide range of options available. By following the tips and recommendations provided, you can ensure a comfortable and memorable stay during your visit to Universiti Putra Malaysia.