Malaysia is a popular destination for both business and leisure travelers, and finding a suitable accommodation can sometimes be a challenge. However, if you are a government employee or a member of the public service sector, you are in luck. In Malaysia, there are government rate hotels that offer exclusive discounts and benefits for government personnel. In this article, we will explore the ins and outs of finding and booking government rate hotels in Malaysia.
Understanding Government Rate Hotels
Before we delve into the details, let's first understand what government rate hotels actually are. These hotels are specifically designated to provide preferential rates and services to government employees. The rates offered are typically lower than the standard rates available to the general public. By opting for government rate hotels, government employees can enjoy cost savings while still receiving excellent accommodations and services.
What are Government Rate Hotels?
Government rate hotels are establishments that have agreements with the Malaysian government to offer discounted rates to government employees. These agreements ensure that government personnel have access to affordable and comfortable accommodations while on official duty or personal travel.
Benefits of Choosing Government Rate Hotels
There are several benefits to choosing government rate hotels in Malaysia. Firstly, these hotels offer significant cost savings. By taking advantage of the discounted rates, government employees can stretch their travel budgets further. Additionally, government rate hotels often provide additional perks, such as complimentary breakfast, free Wi-Fi, and access to fitness facilities, making for a more enjoyable and convenient stay.
Criteria for Government Rate Hotels in Malaysia
Not all hotels in Malaysia offer government rates. To ensure that you are booking a government rate hotel, there are specific criteria that these establishments must meet. Let's take a closer look at these criteria.
Eligibility for Government Rate Hotels
To be eligible for government rate hotels, travelers must be bona fide government employees or members of the public service sector. This includes individuals working in various government departments, agencies, or statutory bodies. Proof of employment, such as a government identification card or a letter of confirmation, may be required during the booking or check-in process.
Standard Amenities and Services
In addition to meeting the eligibility requirements, government rate hotels are expected to provide standard amenities and services. These include comfortable rooms, cleanliness, security, and a range of facilities that cater to the needs of guests. Government rate hotels must also adhere to the safety and hygiene standards set by the Malaysian government, ensuring a pleasant and worry-free stay for government employees.
How to Find Government Rate Hotels in Malaysia
Now that we understand what government rate hotels are and the criteria they must meet, let's explore how to find these accommodations in Malaysia.
Online Search for Government Rate Hotels
One of the easiest ways to find government rate hotels is through online search engines and hotel booking websites. Many travel websites allow users to filter their search options to show only government rate hotels. By specifying your eligibility and travel details, you will be presented with a list of hotels that offer preferential rates for government employees.
Using Travel Agencies for Hotel Booking
Another option to find government rate hotels is by utilizing the services of travel agencies. Travel agencies often have partnerships with various hotels and can provide personalized assistance in finding the best government rate accommodations. These agencies have access to exclusive deals and can help streamline the booking process, saving you time and effort.
Booking Process for Government Rate Hotels
Once you have found a government rate hotel that meets your criteria, it's time to book your stay. Let's explore the typical booking process for government rate hotels in Malaysia.
Reservation Procedures
When making a reservation for a government rate hotel, it is important to have all the necessary information ready. This includes your official identification documents, travel details, and the purpose of your visit. While some government rate hotels may allow online booking, others may require you to make your reservation through their official channels, such as email or phone.
Payment and Cancellation Policies
Government rate hotels usually have specific payment and cancellation policies. It is crucial to familiarize yourself with these policies before finalizing your booking. Understand the accepted payment methods, any advance payment requirements, as well as the cancellation or modification procedures. Being aware of these policies will help ensure a smooth and hassle-free experience throughout your stay.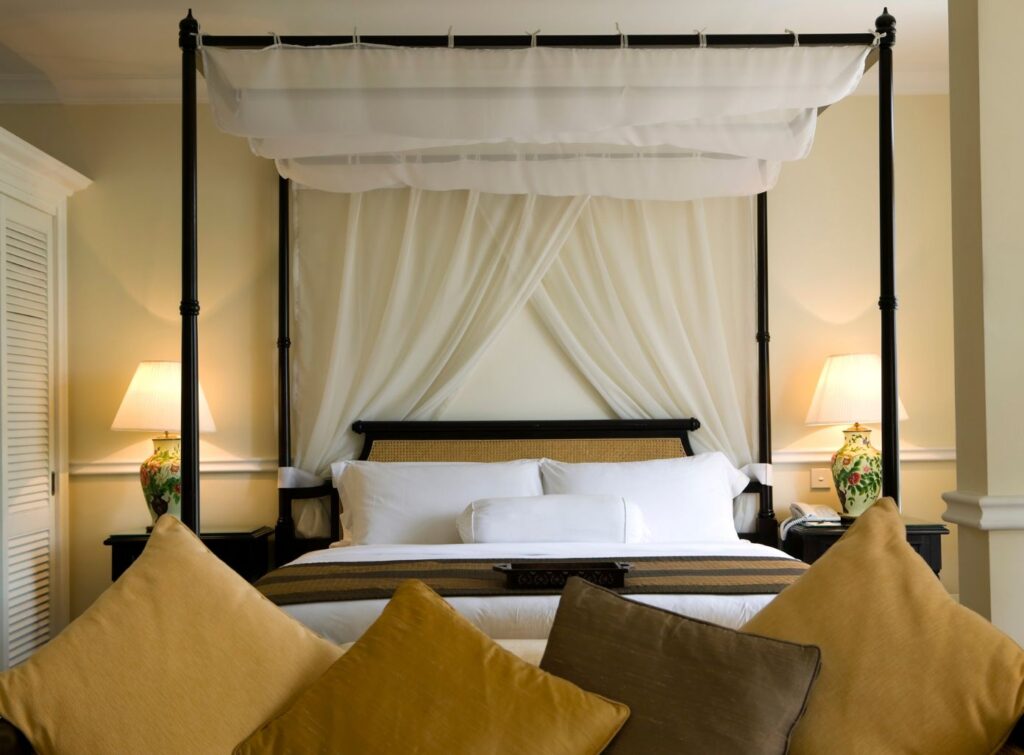 Top Cities in Malaysia with Government Rate Hotels
Malaysia is a diverse country with many vibrant cities, each offering unique experiences. Here are three top cities in Malaysia where you can find government rate hotels.
Kuala Lumpur
Kuala Lumpur, the capital city of Malaysia, is a bustling metropolis known for its iconic landmarks, vibrant shopping districts, and diverse culinary scene. The city is home to numerous government rate hotels, offering convenient access to government offices and popular attractions such as the Petronas Twin Towers and Merdeka Square.
Penang
If you are a fan of UNESCO World Heritage sites and delicious street food, Penang is the city for you. Located on the northwest coast of Peninsular Malaysia, Penang is a melting pot of cultures, combining British colonial buildings, Chinese temples, and Indian mosques. Government rate hotels in Penang are scattered throughout the island, making it easy to explore Georgetown's historical sites and enjoy local delicacies.
Johor Bahru
Johor Bahru is a vibrant city situated at the southernmost tip of Peninsular Malaysia, just across the causeway from Singapore. It offers a mix of modern development and traditional charm, with attractions like Legoland Malaysia and the famous Johor Bahru Old Chinese Temple. Government rate hotels in Johor Bahru cater to both business travelers and families, providing comfortable accommodations for a pleasant stay.
Conclusion
Finding government rate hotels in Malaysia is not a complicated process, but it does require some knowledge and research. By understanding what government rate hotels are, their benefits, and the criteria they must meet, you can easily find and book accommodations that suit your needs and budget. Whether you are visiting Kuala Lumpur, Penang, or Johor Bahru, government rate hotels provide an excellent option for government employees to enjoy discounted rates and quality services. So, the next time you plan a trip, be sure to consider government rate hotels for a hassle-free and cost-effective stay in Malaysia.