In a country known for its stunning landscapes and vibrant culture, Malaysia offers a plethora of options for couples seeking a romantic getaway. From luxurious resorts to charming boutique hotels, the country has it all. In this article, we will explore what makes a hotel romantic, delve into Malaysia's top romantic hotels, discuss how to choose the right one for your needs, and share tips on making your stay even more special.
Understanding What Makes a Hotel Romantic
When it comes to romantic hotels, several factors contribute to creating an enchanting atmosphere that ignites passion and sparks love. Firstly, the location plays a significant role in setting the romantic mood. A hotel nestled amidst breathtaking natural scenery, such as lush mountains or picturesque beaches, can enhance the overall experience.
Imagine waking up to the gentle sound of waves crashing against the shore, as you open your eyes to a stunning sunrise painting the sky with hues of pink and orange. The salty breeze caresses your skin as you step out onto the balcony of your beachfront suite, taking in the panoramic view of the endless ocean stretching out before you. The symphony of seagulls fills the air, creating a serene and romantic ambiance that envelops you and your loved one.
Moreover, the unique features of a hotel can also contribute to its romantic ambiance. Features like private villas with plunge pools, cozy rooftop bars with stunning panoramic views, or serene gardens with candlelit pathways are just a few examples of what makes a hotel truly romantic.
Imagine stepping into your private villa, adorned with rose petals and soft, dimmed lighting. The spacious living area opens up to a secluded garden, where a sparkling plunge pool awaits your arrival. The sound of cascading water from a nearby fountain creates a soothing melody, as you and your partner dip your toes into the refreshing pool, savoring the moment of tranquility and intimacy.
As the sun sets, you make your way to the hotel's rooftop bar, where a cozy atmosphere and breathtaking views await. The city skyline twinkles in the distance, as you and your loved one sip on handcrafted cocktails, sharing laughter and heartfelt conversations. The warmth of the fire pits and the soft glow of fairy lights overhead create a romantic ambiance that makes time stand still.
Last but certainly not least, the role of service cannot be underestimated. Attentive staff who go above and beyond to ensure your comfort and satisfaction can make all the difference in creating a romantic atmosphere that allows couples to relax and indulge in each other's company.
Imagine being greeted with warm smiles and personalized welcome notes as you check-in to your romantic getaway. The concierge, well-versed in the art of romance, provides you with a curated list of activities and experiences tailored to your preferences. From arranging a private candlelit dinner on the beach to organizing a couples' spa retreat, the staff's attention to detail and genuine care for your happiness elevates your stay to a whole new level of romance.
Throughout your stay, the hotel staff discreetly ensures that your needs are met, whether it's surprising you with a bouquet of your partner's favorite flowers or arranging a romantic turndown service complete with rose petals and scented candles. Their dedication to creating a romantic atmosphere allows you and your loved one to fully immerse yourselves in the magic of the moment.
Exploring Malaysia's Top Romantic Hotels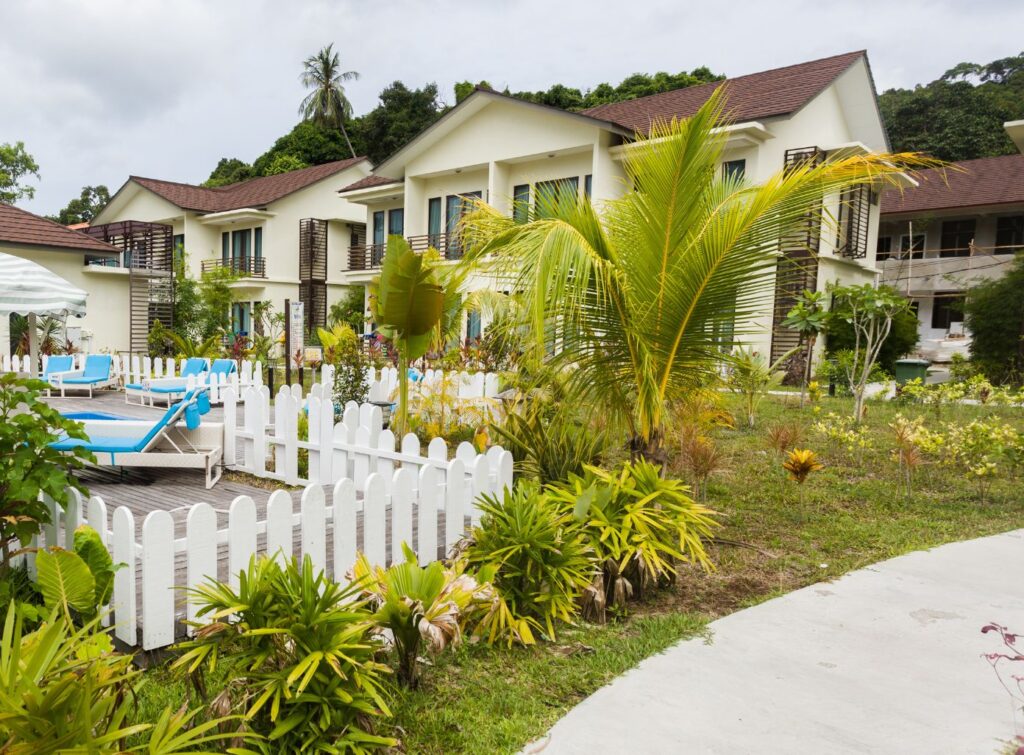 Luxury Hotels for a Romantic Getaway
For those seeking opulence and grandeur, Malaysia boasts several world-class luxury hotels that offer an unforgettable romantic experience. These hotels often feature lavish suites with panoramic views, exquisite dining options, and indulgent spa facilities to pamper you and your loved one.
Boutique Hotels for Intimate Moments
If you prefer a more intimate and personalized experience, boutique hotels in Malaysia are the perfect choice. These smaller establishments offer unique and thoughtfully designed rooms, allowing you to immerse yourselves in a romantic ambiance. Many boutique hotels also provide personalized services to ensure that your stay is tailored to your specific desires.
Beachfront Hotels for Romantic Sunsets
There's something undeniably romantic about watching the sunset over the ocean with your partner. Malaysia's beachfront hotels provide the ideal setting for such enchanting moments. From white sandy beaches to crystal clear waters, these hotels offer a idyllic backdrop for romantic walks along the shore and candlelit dinners by the sea.
Choosing the Right Romantic Hotel in Malaysia
Considering Your Personal Preferences
Choosing the right romantic hotel starts with understanding your personal preferences as a couple. Are you looking for a secluded retreat or a vibrant city experience? Discuss and determine what atmosphere and activities would make your romantic getaway truly memorable.
Evaluating Hotel Amenities
Once you have identified your preferences, evaluate the amenities offered by the hotels you are considering. Are you interested in a hotel with a spa, a pool, or multiple dining options? Do you prefer a hotel that offers romantic packages or special activities for couples? Consider these factors while making your decision.
Understanding Pricing and Value
Price is often a crucial factor when choosing a hotel. While budget is a consideration, it's important to also assess the value you'll receive in return. Look for hotel deals or packages that include additional perks or consider upgrading to a higher room category to enhance your overall experience.
Making Your Stay More Romantic
Special Packages for Couples
To make your stay even more magical, take advantage of special packages offered by the hotel. These packages might include romantic amenities such as couples' massages, champagne on arrival, or candlelit dinners. These thoughtful additions can help you create beautiful memories during your stay.
Romantic Activities in and Around the Hotel
Explore the activities and attractions available in and around the hotel. From sunset cruises to couples' cooking classes, there are often many romantic experiences to be had. Take the time to plan some memorable activities that will deepen your bond and create cherished moments to look back on.
Dining Options for a Romantic Evening
A romantic evening is not complete without a delicious and intimate meal. Check out the dining options within the hotel or nearby restaurants favored by locals. Whether it's a rooftop restaurant with stunning city views or a beachside dinner under the stars, choose a location that will set the stage for a perfect evening with your loved one.
With a myriad of romantic hotels to choose from, Malaysia promises a memorable and enchanting experience for couples. From luxurious resorts to charming boutique hotels, there is something to suit every preference. Start planning your romantic getaway today and create unforgettable memories in this tropical paradise.