If you're seeking the ultimate luxury getaway, look no further than Accor Hotels in Malaysia. With their unrivaled commitment to excellence and a dedication to providing superior comfort, these hotels redefine the meaning of luxury. In this article, we will take a closer look at the Accor brand and its history, explore the unique features of Accor Hotels in Malaysia, highlight some of the top Accor properties in the country, delve into the exceptional dining experiences they offer, and discuss the wellness and relaxation facilities available for the ultimate rejuvenation.
Understanding the Accor Brand
As one of the leading hotel groups worldwide, Accor Hotels is renowned for its exceptional hospitality and commitment to delivering extraordinary experiences. With a portfolio of over 5,000 hotels across the globe, they cater to the needs of all types of travelers, from business executives to leisure seekers. The brand prides itself on its strong values, which include a deep appreciation for diversity, a focus on sustainable development, and a passion for innovation.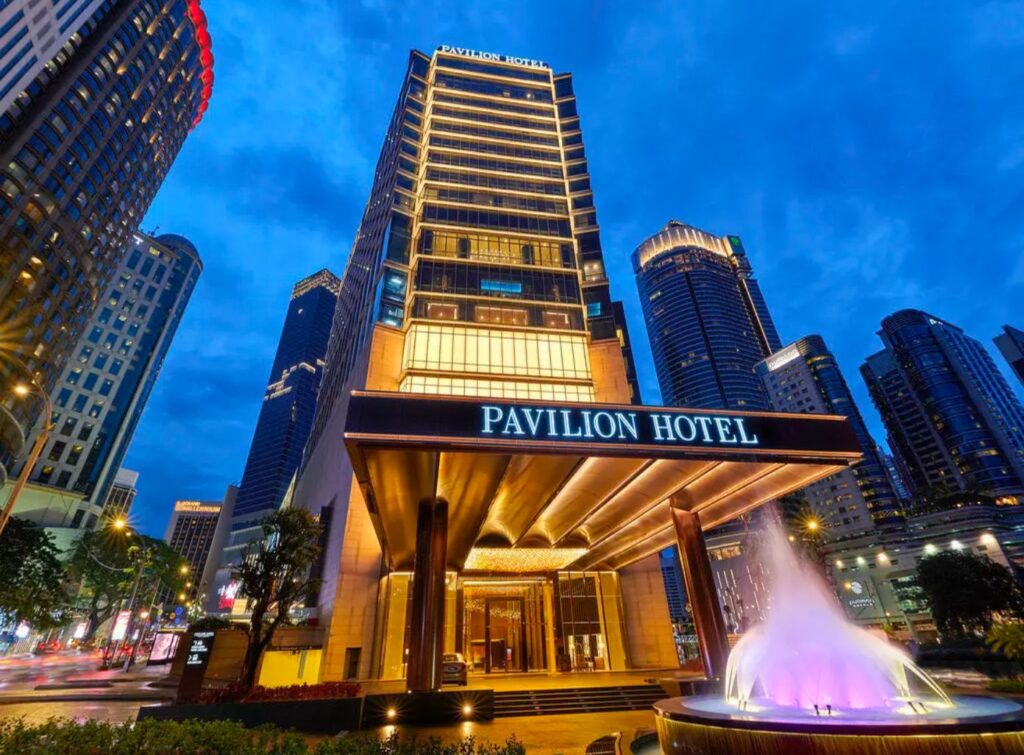 The History of Accor Hotels
The history of Accor Hotels dates back to 1967 when Paul Dubrule and Gérard Pélisson founded the company. It all began with the opening of the first Novotel hotel in France. Since then, Accor has grown exponentially and now operates a wide range of hotel brands that cater to every traveler's taste and budget. From luxury hotels to midscale and economy accommodations, Accor Hotels offers a variety of options to suit different preferences.
Accor's Commitment to Luxury and Comfort
When it comes to luxury and comfort, Accor Hotels spares no expense in ensuring an unforgettable stay for their guests. Impeccably designed rooms and suites equipped with the finest amenities and high-end furnishings offer unrivaled comfort and relaxation. The attention to detail is evident, with lush bedding, stylish decor, and cutting-edge technology seamlessly integrated into each room.
Moreover, the exceptional service provided by the professional and attentive staff ensures that every need is met promptly. From the moment you step foot in an Accor Hotel in Malaysia, you are greeted with warmth and hospitality, creating a welcoming atmosphere that sets the tone for an extraordinary experience.
The Unique Features of Accor Hotels in Malaysia
What sets Accor Hotels in Malaysia apart is their dedication to architectural excellence and design, as well as their commitment to providing world-class amenities and services.
Architectural Excellence and Design
The grandeur and elegance of Accor Hotels in Malaysia are second to none. These architectural gems beautifully fuse traditional Malaysian elements with modern design, creating an enchanting ambiance that reflects the rich cultural heritage of the country. The attention to detail in the architecture and interior design is truly remarkable, leaving guests in awe of the sheer beauty that surrounds them.
Each hotel has a unique character and style, from sleek and contemporary to opulent and extravagant. No matter which property you choose, you can expect to be treated to a feast for the eyes, with breathtaking views of both the city skyline and natural landscapes.
World-Class Amenities and Services
Accor Hotels in Malaysia pride themselves on providing a wide range of world-class amenities and services that ensure an unparalleled guest experience. From state-of-the-art fitness centers and swimming pools to luxurious spas and wellness facilities, each hotel goes above and beyond to cater to the well-being of their guests.
Whether you're seeking a rejuvenating spa treatment, a workout session in a fully-equipped gym, or simply a moment of tranquility by the pool, Accor Hotels in Malaysia have you covered. The attentive staff is always on hand to assist with any request, ensuring that your stay is nothing short of extraordinary.
Exploring Top Accor Hotels in Malaysia
Malaysia is home to several top-notch Accor Hotels that epitomize luxury and offer unforgettable experiences. Two such properties are Sofitel Kuala Lumpur Damansara and Pullman Kuala Lumpur City Centre.
Sofitel Kuala Lumpur Damansara
Located in the vibrant heart of Kuala Lumpur, the Sofitel Kuala Lumpur Damansara is a true haven of luxury. With its sophisticated French elegance blended seamlessly with Malaysian charm, this hotel offers a unique and enchanting experience. The spacious rooms and suites, designed with comfort and style in mind, provide the perfect sanctuary for guests to unwind after exploring the bustling city. Gastronomic delights await at the hotel's restaurants, where award-winning chefs create culinary masterpieces that combine local flavors with international influences.
Pullman Kuala Lumpur City Centre
Situated in the heart of Kuala Lumpur, Pullman Kuala Lumpur City Centre is a prime destination for both business and leisure travelers. The hotel boasts luxurious rooms and suites that exude modern elegance, complemented by panoramic views of the city skyline. With a wide range of dining options, including international cuisine and authentic Malaysian delicacies, guests can indulge their palates in a culinary journey like no other. The hotel's central location also provides easy access to the city's major attractions and vibrant shopping districts.
Dining at Accor Hotels
Accor Hotels in Malaysia offer exceptional dining experiences that showcase the country's diverse culinary landscape.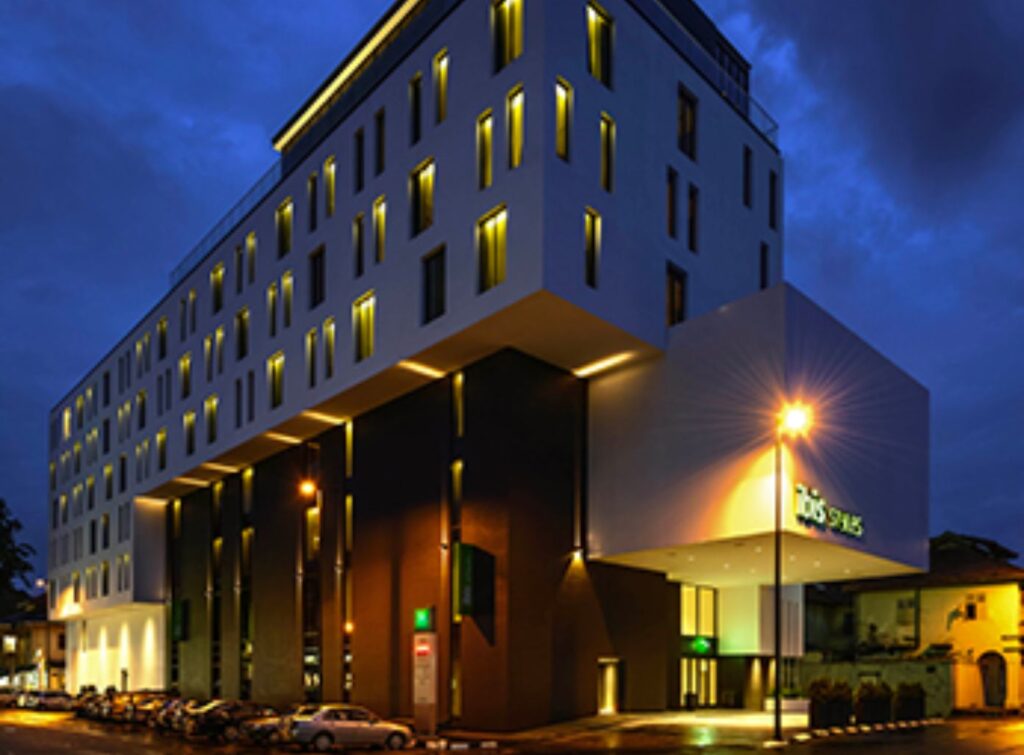 A Culinary Journey through Malaysia
Embark on a culinary adventure as you savor the flavors of Malaysia at Accor Hotels. From fragrant street food to exquisite fine dining, these hotels celebrate the country's rich gastronomic heritage. Delight in traditional dishes like nasi lemak, satay, and laksa, or explore a fusion of flavors that combine the best of East and West. With talented chefs at the helm, the dining experiences at Accor Hotels are sure to leave a lasting impression on your taste buds.
International Cuisine at Its Finest
Accor Hotels in Malaysia also offer a wide selection of international cuisine that caters to all palates. From gourmet French cuisine to sizzling Japanese teppanyaki, there is something to please every discerning guest. Indulge in a gastronomic journey that takes you around the world, without ever leaving the comfort of your hotel.
Wellness and Relaxation at Accor Hotels
After a long day of exploring or business meetings, Accor Hotels in Malaysia provide the perfect oasis for relaxation and rejuvenation.
Spa and Wellness Facilities
Step into a world of tranquility and pampering at the luxurious spa and wellness facilities offered by Accor Hotels. Indulge in a wide array of treatments that are designed to soothe the mind, body, and soul. From heavenly massages to invigorating facials, the expert therapists will ensure that you are in a state of true bliss.
Fitness and Recreational Activities
For those seeking a more active experience, Accor Hotels in Malaysia offer a variety of fitness and recreational activities. Hit the fully-equipped gym for an energizing workout, or take a dip in the pool to cool off and unwind. With options for both indoor and outdoor activities, guests can tailor their experience to their preferences and stay fit even while on vacation.
In conclusion, experiencing luxury at Accor Hotels in Malaysia is an unparalleled journey that encompasses architectural excellence, world-class amenities and services, top-notch dining experiences, and ultimate relaxation. Whether you choose to stay at the Sofitel Kuala Lumpur Damansara, the Pullman Kuala Lumpur City Centre, or any other Accor property in Malaysia, you can be assured of a memorable and truly indulgent experience. So, plan your next getaway to Malaysia and immerse yourself in the lap of luxury with Accor Hotels.