Planning a trip to Malaysia? One of the most important aspects of your travel experience is finding the right accommodation. Malaysia offers a wide range of hotels to suit every traveler's needs, from luxury resorts to budget-friendly options. In this article, we will take a closer look at the hospitality scene in Malaysia and guide you through the best hotels in the country.
Exploring Malaysia's Hospitality Scene
Malaysia is renowned for its warm and friendly hospitality, making it a top destination for travelers from around the world. The hotel industry in Malaysia has experienced significant growth over the years, with many international hotel chains and boutique hotels setting up their establishments here. Whether you are looking for a luxury retreat or a cozy budget hotel, Malaysia has something for everyone.
Understanding the Malaysian Hotel Industry
The hotel industry in Malaysia is a thriving sector that contributes to the country's booming tourism industry. With its diverse culture and natural beauty, Malaysia attracts millions of tourists each year. The Malaysian government has invested in developing world-class hotels and resorts, creating a competitive landscape for travelers to choose from.
Malaysia's hotel industry offers a wide range of options to cater to different preferences and budgets. From luxurious five-star hotels with state-of-the-art facilities to charming boutique hotels with personalized service, there is something for every type of traveler. Many international hotel chains have established their presence in Malaysia, ensuring that guests can enjoy the same level of comfort and service they are accustomed to.
In addition to international hotel chains, Malaysia also boasts a thriving boutique hotel scene. These smaller, independently owned hotels offer a unique and personalized experience for guests. With their attention to detail and emphasis on local culture, boutique hotels provide a more intimate and authentic stay.
The Importance of Location in Choosing a Hotel
When selecting a hotel in Malaysia, one of the key factors to consider is the location. Malaysia is home to both urban cities and serene beach destinations. The location of your hotel will greatly impact your overall travel experience. If you are interested in exploring the vibrant city life, Kuala Lumpur offers a wide range of hotels in the heart of the capital. From luxury hotels with stunning views of the iconic Petronas Twin Towers to budget-friendly accommodations in bustling neighborhoods, there is something for every traveler.
For those seeking a beach getaway, Malaysia's islands are a popular choice. Langkawi, known for its pristine beaches and lush rainforests, offers a range of beachfront resorts and boutique hotels. Guests can enjoy breathtaking views of the Andaman Sea and indulge in water sports and island hopping activities. Penang, another popular beach destination, is famous for its vibrant street art and rich culinary scene. The island offers a mix of luxury beach resorts and heritage hotels, allowing guests to immerse themselves in the island's unique culture.
Aside from city and beach locations, Malaysia also offers hotels in scenic mountainous regions and tranquil countryside settings. The Cameron Highlands, with its cool climate and sprawling tea plantations, is a popular retreat for nature lovers. Hotels in this region provide a peaceful and rejuvenating experience, surrounded by lush greenery and panoramic views. The cultural hub of Melaka, with its UNESCO World Heritage status, offers a glimpse into Malaysia's rich history. Guests can choose from a range of heritage hotels located in beautifully restored colonial buildings, immersing themselves in the city's vibrant past.
Overall, when choosing a hotel in Malaysia, the location plays a crucial role in shaping your travel experience. Whether you prefer the excitement of a bustling city, the tranquility of a beachfront resort, or the serenity of a mountain retreat, Malaysia has a diverse range of options to cater to every traveler's preferences.
Luxury Hotels in Malaysia
If luxury is what you crave, Malaysia does not disappoint. The country is home to several world-class luxury hotels that offer impeccable service and stunning amenities.
Features of Top Luxury Hotels
Top luxury hotels in Malaysia boast luxurious rooms and suites, state-of-the-art facilities, and breathtaking views. From infinity pools overlooking the city skyline to award-winning spa treatments, these hotels provide an indulgent experience for their guests.
Popular Luxury Hotel Chains in Malaysia
International luxury hotel chains such as The Ritz-Carlton, Four Seasons, and St. Regis have established their presence in Malaysia. These hotels combine their renowned standards of excellence with local Malaysian charm, offering guests the best of both worlds.
Budget-Friendly Hotels in Malaysia
Traveling on a budget? Malaysia has plenty of affordable options that don't compromise on comfort.
What to Expect from Budget Hotels
While budget hotels may not offer the same opulence as luxury hotels, they provide clean and comfortable accommodation at affordable rates. These hotels prioritize practicality and convenience, ensuring a pleasant stay for budget-conscious travelers.
Finding Affordable Accommodation in Prime Locations
Don't let your budget limit your exploration of prime locations in Malaysia. Budget hotels in popular tourist destinations such as Kuala Lumpur and Penang are strategically located, offering easy access to attractions, shopping areas, and local eateries.
Boutique Hotels in Malaysia
If you're looking for a unique and charming experience, boutique hotels in Malaysia are worth considering.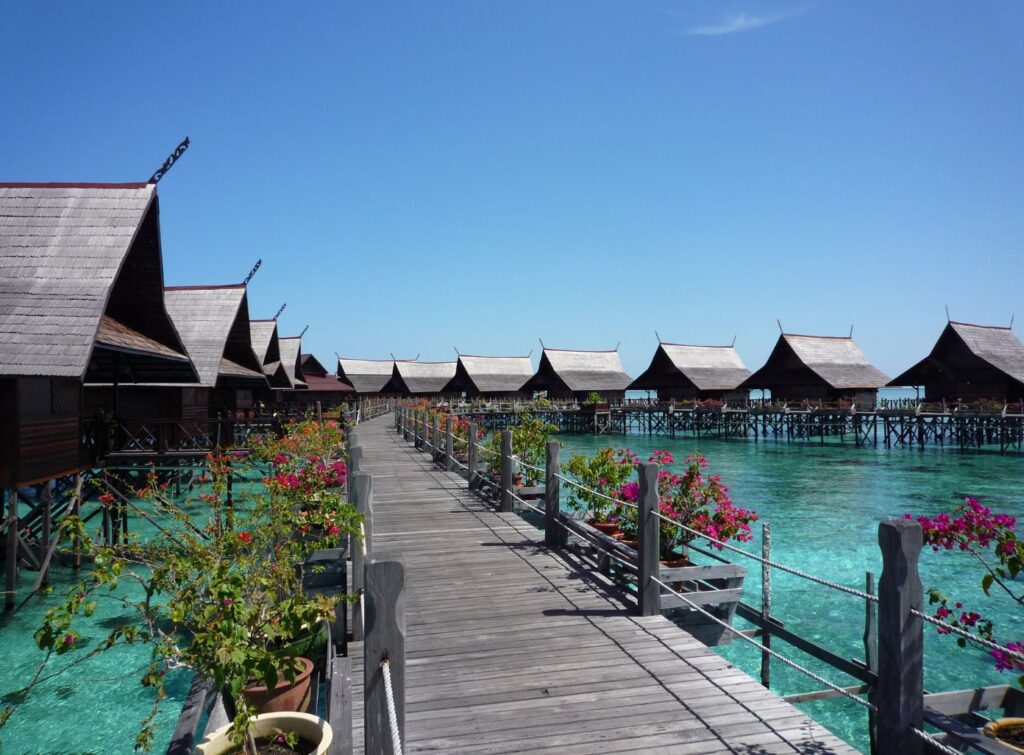 The Charm of Boutique Hotels
Boutique hotels are known for their distinctive character, personalized service, and attention to detail. These hotels often have a smaller number of rooms, ensuring an intimate and exclusive atmosphere for guests.
Top-Rated Boutique Hotels to Consider
In Malaysia, you will find a variety of boutique hotels that are highly rated by travelers. From heritage buildings in Penang to rainforest retreats in Pahang, these hotels offer a one-of-a-kind experience that cannot be replicated.
Family-Friendly Hotels in Malaysia
Traveling with your family? Malaysia offers a range of family-friendly hotels with amenities designed to cater to the needs of both parents and children.
Amenities for a Comfortable Family Stay
Family-friendly hotels in Malaysia go the extra mile to ensure a comfortable stay for families. These hotels provide spacious rooms or suites, kid-friendly meals, play areas, and even babysitting services, allowing parents to relax and enjoy their vacation while keeping their children entertained and safe.
Hotels with Kid-Friendly Activities
Malaysia is a family-friendly destination with plenty of attractions and activities for children. Some hotels organize special programs or have dedicated playrooms to keep young ones engaged and entertained throughout their stay.
Malaysia offers a diverse range of hotels that cater to the different needs and preferences of travelers. Whether you are seeking luxury, affordability, charm, or family-friendly amenities, there are countless options to choose from. Take the time to research and find the best hotel that suits your travel style, and make your Malaysian adventure truly unforgettable.