Langkawi, Malaysia, is a stunning destination known for its picturesque landscapes and pristine beaches. Whether you're a luxury traveler, a budget-conscious tourist, or a family looking for a comfortable stay, Langkawi has a variety of hotels to suit every need. In this article, we will explore the best hotels in Langkawi, offering insights into their amenities, services, and locations.
Understanding Langkawi's Geography
Before diving into the details of Langkawi's hotels, it's essential to understand the geography of this paradise island. Langkawi is located in the Andaman Sea, approximately 30 kilometers off the mainland coast of northwestern Malaysia. It is part of the state of Kedah and is made up of a group of 99 islands, with Langkawi Island being the largest and most developed.
The island is blessed with a diverse landscape, featuring lush rainforests, towering mountains, and stunning beaches. Langkawi's geography is characterized by its unique geological formations, including ancient limestone caves, dramatic cliffs, and intriguing rock formations.
Langkawi's strategic location in the Strait of Malacca has made it a popular trading route throughout history. Its natural beauty and rich cultural heritage have also earned it the status of a UNESCO Global Geopark, recognizing its geological significance and ecological importance.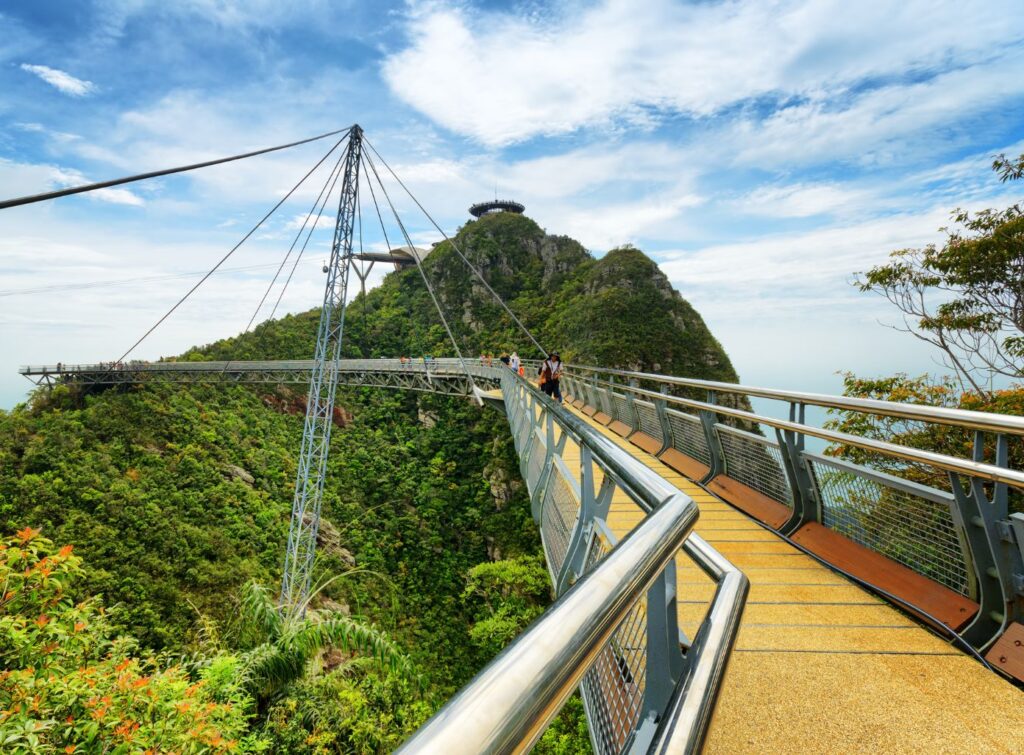 Key Areas to Stay in Langkawi
Langkawi offers a variety of key areas to stay, each with its own distinct charm and attractions. Whether you're seeking a lively atmosphere, a central location, or a tranquil retreat, Langkawi has something to suit every preference.
Pantai Cenang: One of the most popular areas, Pantai Cenang, boasts a vibrant atmosphere, pristine beaches, and a range of accommodations to suit any budget. This bustling beach town is known for its lively nightlife, water sports activities, and a wide selection of restaurants and bars.
Kuah Town: Ideal for those looking for a central location, Kuah Town offers easy access to duty-free shopping, local markets, and the ferry terminal. Here, you can explore the vibrant streets, visit historical landmarks such as Dataran Lang, and indulge in delicious local cuisine.
Pantai Tengah: If you prefer a quieter ambiance, Pantai Tengah is just a short distance from Pantai Cenang and offers a more secluded and laid-back atmosphere. This tranquil beach area is perfect for those seeking relaxation, with its serene shores, luxury resorts, and peaceful surroundings.
Accessibility and Transportation in Langkawi
Langkawi International Airport is the main entry point to the island, with direct flights from major cities in Malaysia and other international destinations. The airport is located in Padang Matsirat, on the western side of Langkawi Island. Upon arrival, visitors are greeted by the warm tropical breeze and the breathtaking views of the surrounding islands.
Getting around Langkawi is convenient, with various transportation options available. Taxis are readily available and can be hailed from the airport, hotels, or main tourist areas. Car rentals are also popular, allowing visitors to explore the island at their own pace. For those who prefer a more affordable option, Grab services are available, offering convenient and reliable transportation via mobile app.
Langkawi's well-maintained road network makes it easy to navigate around the island. The main roads connect the key areas, allowing visitors to explore the diverse attractions and natural wonders that Langkawi has to offer.
Luxury Hotels in Langkawi
For those seeking the ultimate luxury experience, Langkawi offers a range of high-end hotels featuring world-class facilities and services.
Top-Rated Luxury Hotels
The St. Regis Langkawi: This luxurious beachfront resort offers opulent rooms, private pools, a spa, and breathtaking views of the Andaman Sea.
The Datai Langkawi: Nestled amidst the rainforest, this award-winning property provides an idyllic retreat with elegant villas, a golf course, and a nature center.
The Ritz-Carlton, Langkawi: Set against the stunning backdrop of the rainforest, this luxury resort offers spacious villas, a private beach, and indulgent spa treatments.
Amenities and Services of Luxury Hotels
Guests staying at luxury hotels in Langkawi can expect impeccable service, gourmet dining options, exquisite spas, and exclusive access to various recreational activities. From private beach clubs to watersports facilities, these hotels ensure a memorable and indulgent stay.
Mid-Range Hotels in Langkawi
If you're looking for a comfortable and affordable option without compromising on quality, Langkawi has a wide range of mid-range hotels.
Best Value for Money Hotels
Langkawi offers several mid-range hotels that provide excellent value for money, blending comfort, convenience, and affordability. Some popular options include:
The Smith House: Located in Pantai Cenang, this modern boutique hotel offers stylish rooms, an infinity pool, and a rooftop bar.
Adya Hotel Langkawi: Situated in Kuah Town, this contemporary hotel boasts spacious rooms, a swimming pool, and a fitness center.
The Frangipani Langkawi Resort & Spa: Offering direct beach access and a tranquil atmosphere, this eco-friendly resort provides comfortable rooms and a spa.
Comfort and Convenience in Mid-Range Hotels
Mid-range hotels in Langkawi provide guests with essential amenities such as Wi-Fi, air conditioning, and in-room facilities. Additionally, many of these hotels have onsite restaurants, swimming pools, and easy access to nearby attractions and beaches.
Budget Hotels in Langkawi
Travelers on a budget can find numerous affordable yet comfortable accommodations in Langkawi.
Affordable yet Comfortable Accommodations
Langkawi offers budget hotels that offer a balance between comfort and affordability, making them a perfect choice for budget-conscious travelers. Some options include:
ZEN Rooms Basic Pantai Cenang: Offering cozy rooms, this budget hotel provides excellent value for money with a central location and easy access to the beach.
Favehotel Cenang Beach Langkawi: Located in Pantai Cenang, this budget-friendly hotel offers clean and comfortable rooms, an outdoor pool, and a restaurant.
Langkawi Dormitorio: Ideal for backpackers, this hostel in Pantai Cenang provides dormitory-style rooms with shared bathrooms and a communal kitchen.
Budget Hotels with Great Locations
Despite being budget-friendly, these hotels are strategically located near popular attractions and offer amenities such as Wi-Fi, air conditioning, and friendly staff to ensure a pleasant stay.
Family-Friendly Hotels in Langkawi
Langkawi is an excellent destination for families, with several hotels catering specifically to their needs.
Hotels with Family Amenities
Family-friendly hotels in Langkawi offer amenities and services tailored to ensure a comfortable and enjoyable stay for all family members. Some popular choices include:
The Andaman, a Luxury Collection Resort: This beachfront property offers spacious rooms, a kids' club, a pool with waterslides, and various beach activities.
Casa Del Mar Langkawi: Located in Pantai Cenang, this boutique hotel provides family suites, a swimming pool, and activities such as storytelling sessions for children.
Meritus Pelangi Beach Resort & Spa: With its extensive pool complex, kids' club, and beachfront location, this resort ensures an unforgettable family vacation.
Safety and Convenience for Family Stays
Family-friendly hotels in Langkawi prioritize the safety and convenience of their guests. They offer babysitting services, children's menus, and spacious accommodations suitable for families, ensuring a worry-free and enjoyable stay.
Regardless of your preferences or budget, Langkawi has a wide range of hotels that cater to every traveler. Whether you're seeking luxury, affordability, or family-friendly accommodations, Langkawi's diverse hotel offerings will undoubtedly provide you with an unforgettable experience in this tropical paradise.