Known as the smallest state in Malaysia, Perlis is a destination that should not be underestimated. Dotted with breathtaking natural attractions, rich cultural heritage, savory cuisine, and exciting outdoor adventures, the state has something for everyone. Here are the top 10 fun things you can do in Perlis:
Discover the Natural Wonders of Perlis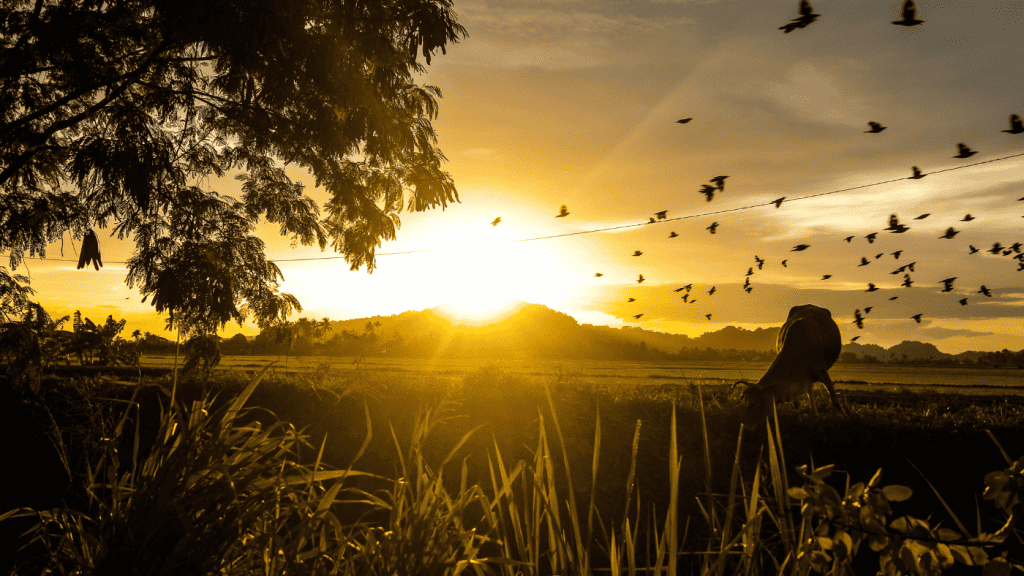 The state of Perlis, located in the northern region of Peninsular Malaysia, is a hidden gem waiting to be explored. Its natural landscapes are nothing less than spectacular, with jaw-dropping limestone caves, tranquil waterfalls, and lush greenery that will leave visitors in awe. Here are some natural attractions that you should not miss out on:
Wander Through the Limestone Caves of Gua Kelam
A fascinating underground world awaits you in the Gua Kelam cave system in the town of Kaki Bukit. The cave, which stretches for over 370 meters, was formed over millions of years by the flow of water through limestone mountains. Explore the meandering pathways that snake through the cave, accompanied by the mesmerizing sounds of gushing water. Discover the unique cave formations that have been stalactites by water droplets over thousands of years. The cave is also home to a variety of bats, so keep your eyes peeled for them as you explore.
Trek the Scenic Trails of Wang Kelian State Park
If you are an outdoor enthusiast, the Wang Kelian State Park should be included in your itinerary. The park, which covers an area of 5,000 hectares, is home to a diverse range of flora and fauna. Take a hike along the well-marked trails and immerse yourself in the breathtaking natural scenery. From the summit of the hill, you can enjoy a panoramic view of the surrounding mountains and valleys. Besides trekking, visitors can also go camping or have a picnic on the hilltop. Don't forget to bring your camera to capture the stunning views!
Marvel at the Beauty of Tasik Melati Recreational Park
A popular spot among locals, Tasik Melati is a recreational park centered around a picturesque lake. The park covers an area of 12 hectares and is home to a variety of trees and plants. Take a leisurely stroll around the lake or rent a paddleboat to explore its calm waters. The park is also equipped with facilities such as jogging tracks, playgrounds, and picnic areas, making it an ideal destination for families. The lush greenery and fresh air will make you forget about the hustle and bustle of city life. Make sure to visit during the evening, when the park is beautifully lit up.
Perlis is a destination that should not be missed by nature lovers. With its stunning natural landscapes and diverse range of outdoor activities, it is the perfect place to escape the city and immerse yourself in nature. So pack your bags, put on your hiking shoes, and get ready for an adventure of a lifetime!
Immerse Yourself in Perlis' Rich Culture
The state's cultural heritage is a fascinating blend of Malay, Chinese, and Indian influences. Visitors can witness this unique heritage at cultural sites and festivals around the state. Here are some cultural gems that should be included in your itinerary:
Visit the Historic Al-Hussain Mosque
Built in 1926, the Al-Hussain Mosque has become a symbol of Perlis' Islamic heritage. The mosque's architecture is a fusion of Chinese and Malay influences and is truly a sight to behold. Visitors should make sure to dress modestly and remove their shoes before entering the prayer hall.
Explore the Royal Palace of Istana Arau
Built-in 1903, the Istana Arau is the official residence of the Raja of Perlis. Visitors can explore the palace's grand hall, reception rooms, and lush garden. Make sure to take a photo at the entrance adorned with ornate arches and colorful motifs.
Learn About Local Traditions at the Perlis Craft Cultural Complex
The Perlis Craft Cultural Complex is a must-visit for anyone interested in the state's unique heritage. The complex showcases traditional handicrafts, including batik, weaving, and silverware. Visitors can also participate in workshops and learn from the skilled craftsmen and women.
Savor the Flavors of Perlis' Cuisine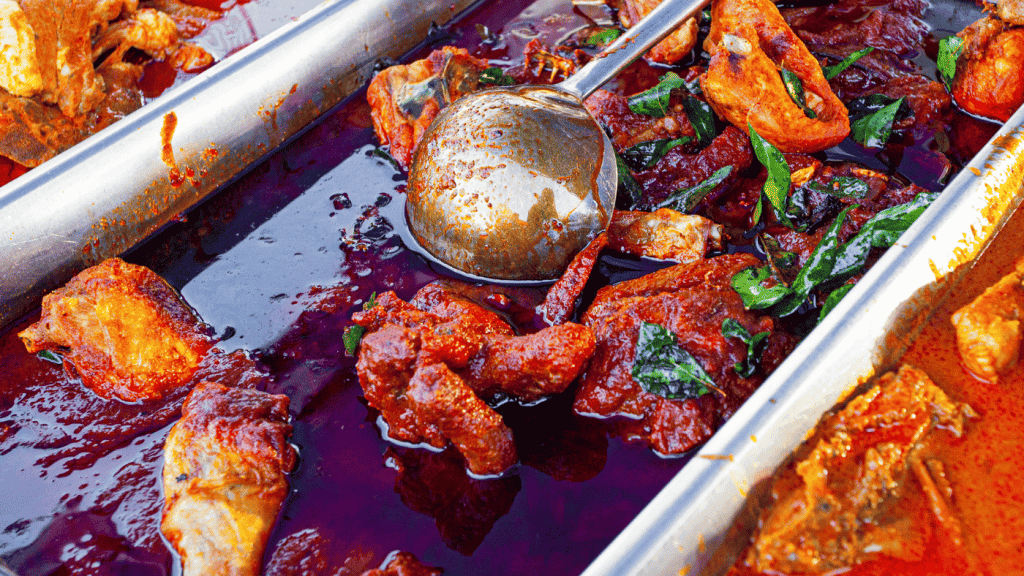 Perlis is famous for its Harum Manis mangoes, but the state's cuisine offers a diverse range of other dishes worth a try. Here are some foods that you should definitely try on your trip:
Indulge in the Famous Harum Manis Mangoes
If you are a mango lover, then you can't miss out on the Harum Manis mangoes. This sweet and fragrant variety from Perlis is highly prized and sought after. Visitors can find the mangoes at the local markets and farms.
Taste the Local Delicacy of Laksa Perlis
Laksa Perlis is a noodle dish served with a fish-based broth and garnished with fresh vegetables and herbs. The broth has a sweet and sour flavor that is sure to tantalize your taste buds. It is delicious and filling enough to be a meal on its own.
Experience the Bustling Night Market of Padang Besar
The night market at Padang Besar is a foodie's paradise. An array of stalls serving local and international delicacies awaits visitors. From seafood to satay, roti canai to nasi lemak, there is something for every palate. The market is open on weekends and holidays from 5 pm to 11 pm.
Embark on Exciting Perlis Outdoor Adventures
For those who seek adventure and adrenaline rush, Perlis offers thrilling activities that will satisfy any thrill-seeker. Here are some exciting outdoor activities that you can try:
Cycle Through the Picturesque Paddy Fields
Perlis is the perfect place for a leisurely bike ride through the serene paddy fields. Rent a bike and take a slow ride, feeling the wind in your hair and the sun on your skin. The scenery of rice paddies stretching to the horizon is breathtaking.
Rock Climb at the Challenging Bukit Keteri
Bukit Keteri is a challenging rock climbing site located near the Thai border. The limestone cliffs and boulders offer varying levels of difficulty, making it suitable for both novice and experienced climbers. Climbers can enjoy the scenic views of the surrounding mountains and forests while they conquer the challenging terrain.
Perlis is a hidden gem that offers a myriad of fun activities for all types of travelers. From the wonders of nature to the cultural and culinary delights, Perlis will surprise and delight you. So pack your bags and explore this beautiful state now!