Ipoh, the capital of Perak state, is a popular Malaysian city for its rich history, natural beauty, delicious food, and vibrant art scene. Whether you're a history buff, a nature lover, or a foodie, Ipoh has something exciting for everyone to explore and experience. Here are the top 10 things you can do in Ipoh to make your trip a memorable one.
Must-Visit Places In Ipoh
Discover Ipoh's Rich History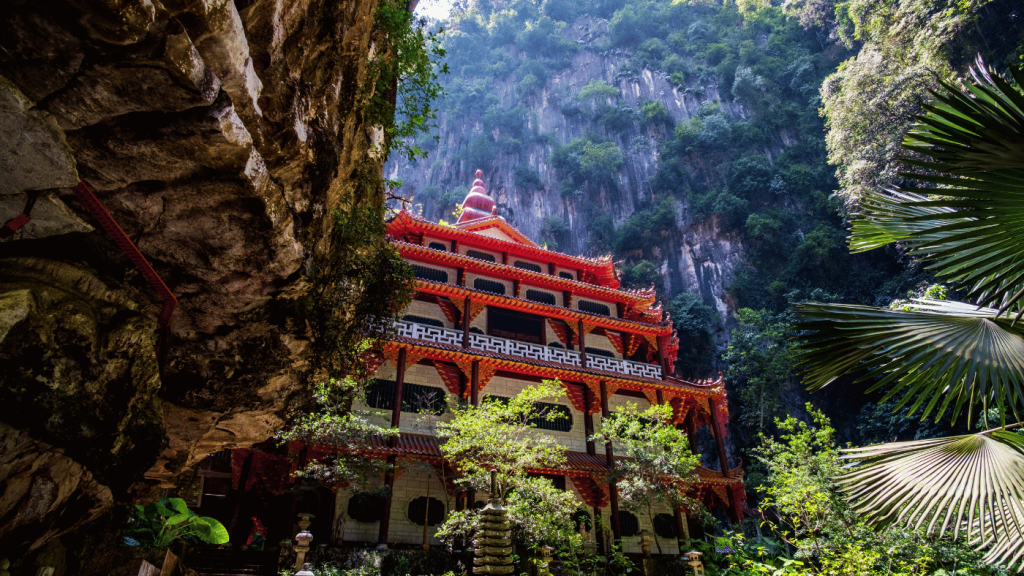 Ipoh, the capital city of Perak, Malaysia, is known for its rich history and cultural heritage. The city has a fascinating past that dates back to the late 1800s when it was a bustling tin mining town. Today, Ipoh is a popular tourist destination that attracts visitors from all over the world.
Explore Kellie's Castle
One of Ipoh's most impressive and iconic landmarks is the unfinished Kellie's Castle, located in Batu Gajah. Built by British planter William Kellie Smith in the early 1900s, the castle boasts magnificent architecture, featuring Gothic, Moorish, and Romanesque designs. The castle was intended to be a gift for Kellie's wife, but unfortunately, he passed away before its completion. Take a guided tour to learn more about its fascinating history and enjoy breathtaking views of the surrounding landscape.
During the tour, you will hear about the various legends and myths that surround the castle. One of the most popular stories is that the castle is haunted by Kellie's spirit, who is said to roam the halls at night. Whether you believe in ghosts or not, the castle's eerie atmosphere is sure to send shivers down your spine.
Visit the Ipoh World at Han Chin Pet Soo Museum
To delve deep into the city's history and heritage, visit the Ipoh World at Han Chin Pet Soo Museum. This restored Hakka club in Old Town showcases the history and legacy of the tin industry in Ipoh, including its significant impact on the local economy and cultural development. Learn about the lives of the early Chinese migrants who contributed to Ipoh's growth.
The museum is a treasure trove of artifacts and memorabilia that give visitors a glimpse into Ipoh's past. You will see old photographs, documents, and personal belongings of the early Chinese settlers who came to Ipoh in search of a better life. The museum's knowledgeable guides will take you on a journey through time, explaining the different phases of Ipoh's development and the challenges faced by its early settlers.
Wander Around the Concubine Lane
The picturesque Concubine Lane, located in the heart of Ipoh's Old Town, is lined with bright and colorful shophouses. This street, which dates back to the late 1800s, is named after a Chinese businessman who married a local woman known as a concubine. Stroll around the charming alleyways and see how these shophouses have been transformed into trendy cafes, bars, and boutiques.
As you explore the lane, you will notice the unique architecture of the shophouses, which reflects a blend of Chinese and European styles. The narrow alleys are adorned with colorful murals and street art, adding to the lane's vibrant and lively atmosphere. Don't forget to try some of the delicious local snacks and delicacies sold by the street vendors.
In conclusion, Ipoh's rich history and cultural heritage make it a must-visit destination for anyone interested in learning about Malaysia's past. Whether you explore Kellie's Castle, visit the Ipoh World at Han Chin Pet Soo Museum, or wander around the charming Concubine Lane, you are sure to have an unforgettable experience.
Experience Ipoh's Natural Wonders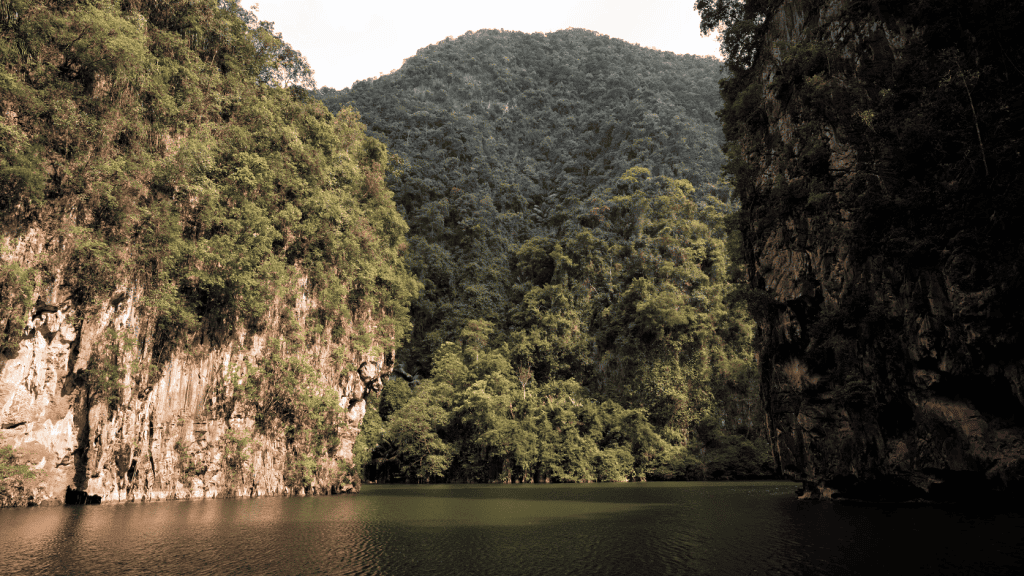 Marvel at the Tempurung Cave
A breathtaking natural attraction that you must visit when in Ipoh is the Gua Tempurung cave, located in Gopeng. This extensive limestone cave system offers a unique adventure, showcasing dazzling stalactites, stalagmites, and underground rivers. Take a guided tour to explore its many chambers and tunnels, ranging from easy to challenging, to understand the magical natural formations.
Relax at the Lost World of Tambun
If you're looking for some fun and relaxation, head to the Lost World of Tambun, Ipoh's all-in-one theme park resort, and spa. This family-friendly attraction boasts a vast range of activities, including water rides, amusement park rides, a petting zoo, and a natural hot spring. Treat yourself to a spa session and rejuvenate your senses in the breathtaking surroundings.
Take a Dip in the Banjaran Hot Springs
For a more intimate and exclusive hot spring experience, visit the Banjaran Hot Springs Retreat, located amidst lush tropical forests and limestone hills. Here, you can soak in the natural geothermal pools with therapeutic properties, explore the cave temples, and indulge in organic spa treatments. This retreat is an excellent option for those looking for a tranquil escape from the city's hustle and bustle.
Food and People
Savor Ipoh's Delicious Cuisine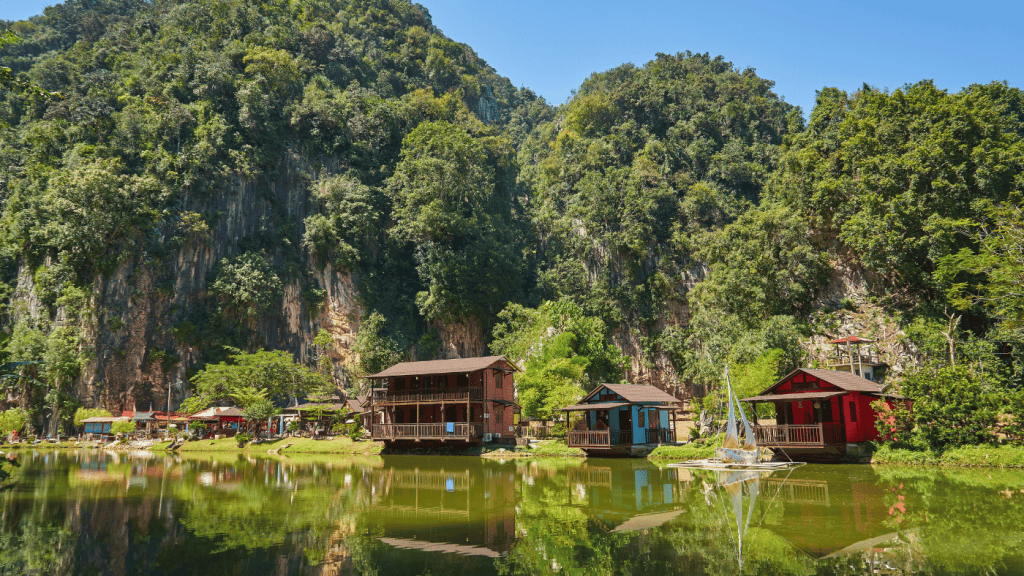 Taste the Famous Ipoh White Coffee
Ipo-born coffee shop, Sin Yoon Loong is notorious for possibly serving the best cup of white coffee Ipoh has available. The naturally sweet coffee is made from smoothly roasted coffee beans and provides a rich, creamy finish that local and foreign visitors love. It's a must-try while you're in the city, and they serve a diverse menu for beverages and local breakfast favorites.
Indulge in Local Street Food at Pasar Malam
Pasar Malam or night market, is a great place to get a taste of authentic Ipoh street food. The market is open from 6 pm to 11 pm on Fridays and Saturdays and offers everything from traditional Malay, Chinese and Indian dishes to fusion fare. Must-try dishes include the char kway teow, savoury chee cheong fun, and creamy tau foo fa.
Enjoy a Meal at a Traditional Kopitiam
Kopitiam is a traditional Malaysian coffee shop that serves an array of hot and cold drinks, snacks, and meals. In Ipoh, the old-style kopitiams, such as the Nam Heong and Thean Chun, offer a unique experience with their nostalgic decor and authentic local cuisine. Savor the famous caramel egg custard, steamed chicken and beansprouts served with soy sauce and sesame oil, and refreshing and super sweet "shui kei" white water chestnut drinks.
Immerse Yourself in Ipoh's Art Scene
Admire the Street Art in Old Town
Ipoh's streets are adorned with intriguing and colorful street art that has gained popularity over the last few years. Take a walking tour around Old Town to explore famous murals and experience Ipoh's unique innovative spirit. Some of the must-visit artworks include the "Old Uncle Drinking Coffee" on Anderson street and Eric Lai's "Kopi-O" painting on the side of a kopitiam in Old Town.
Visit the Funtasy House Trick Art Museum
If you're looking for something more entertaining, head to the Funtasy House Trick Art Museum in Ipoh's Sunway City theme park. This 3D interactive museum features optical illusions and mind-bending murals that allow you to take incredible photos and capture fantastic memories. Test your creativity while you explore the unique exhibitions.
Attend a Performance at the Yasmin Ahmad Museum
Last but not least, immerse yourself in the world of Yasmin Ahmad at the Yasmin At Kong Heng Museum. This museum is dedicated to filmmaker Yasmin Ahmad, who is known for her inspiring, award-winning films, commercials, and writing. Enjoy performances and readings of her work and learn about her significant impact on Malaysian cinema.
In conclusion, Ipoh is a city full of surprises and exciting experiences that you can't miss. From its dynamic heritage sites, natural wonders, delicious food, and vibrant art scene, Ipoh genuinely has something to offer for visitors of all kinds. Pack your bags, and head to this fascinating city for a memorable trip you'll cherish for years to come.