Alor Setar, the capital of Kedah state in Malaysia, is a fascinating destination that offers something for everyone. From exploring the rich history of the city to immersing yourself in local culture, enjoying the natural beauty to savoring the flavors of Alor Setar, this city has it all. So if you're planning a trip to Malaysia, make sure you add Alor Setar to your itinerary. Here are 10 exciting things to do in Alor Setar that you don't want to miss.
Explore the Rich History of Alor Setar
Alor Setar is a city in the northern state of Kedah, Malaysia. The city is steeped in rich history and culture that dates back centuries. There are many fascinating places to explore in the city that offer a glimpse into its past.
If you're interested in history, Alor Setar is the perfect destination for you. From ancient landmarks to grand palaces, the city has something for everyone.
Visit the Alor Setar Tower
The Alor Setar Tower is an iconic landmark in the city, also known as the Menara Alor Setar. The tower stands at 165.5 meters tall and offers a breathtaking view of the city from its observation deck located on the 88th floor. The tower is also home to a revolving restaurant, which serves delicious food and offers panoramic views of the city.
While you're at the tower, take a moment to appreciate its unique design. The tower's shape is inspired by traditional Malay architecture and features intricate carvings and motifs.
Discover the Royal Palace of Anak Bukit
The Royal Palace of Anak Bukit, also known as Istana Anak Bukit, is the official residence of the Sultan of Kedah. The palace is a magnificent example of 18th-century Islamic architecture and is open to the public for guided tours.
During your visit to the palace, you'll have the opportunity to explore the beautiful gardens, admire the intricate carvings, and learn about the history of the palace. You'll also get a glimpse into the life of the Sultan and his family.
Explore the Zahir Mosque
The Zahir Mosque is one of the most well-known landmarks in Alor Setar and is recognized as one of the grandest mosques in Malaysia. The mosque's stunning golden dome and intricate design are a sight to behold.
Step inside and marvel at the beauty of the mosque's interior, adorned with intricate calligraphy and stunning crystal chandeliers. Take a moment to appreciate the peaceful atmosphere of the mosque and learn about its history and significance in the city.
Overall, Alor Setar is a city that is rich in history and culture. Whether you're interested in ancient landmarks or grand palaces, there is something for everyone to explore and discover in this fascinating city.
Immerse Yourself in Alor Setar Local Culture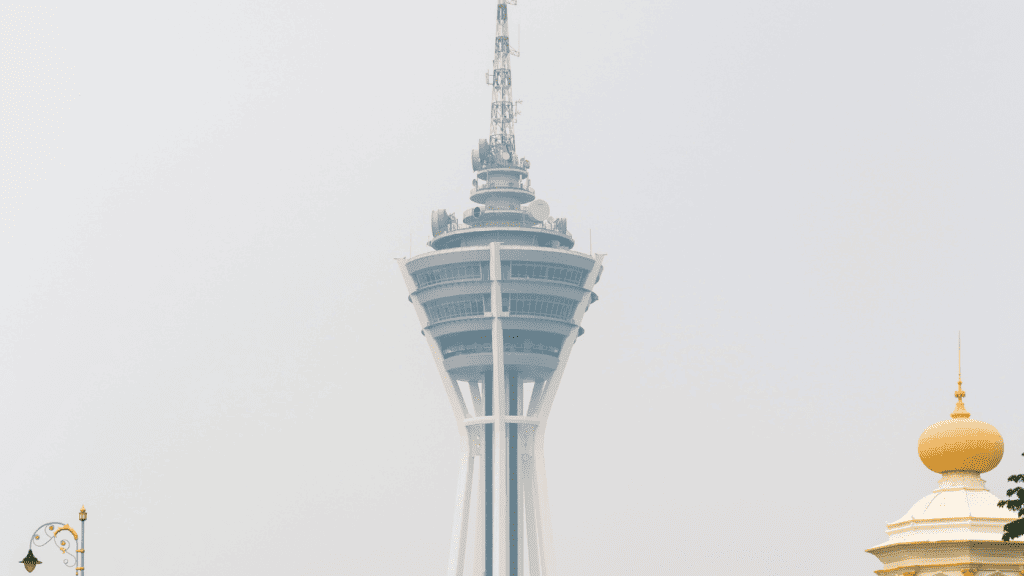 Alor Setar is a melting pot of different cultures, and there are plenty of opportunities to immerse yourself in local culture and traditions. Here are a few things you can do to experience the local way of life.
Stroll through Pekan Rabu Market
Pekan Rabu Market is a bustling market that has been around for over a century. It is a must-visit destination for anyone who wants to experience the local way of life. This market is perfect for souvenir shopping, and you can find everything from traditional Malay clothing to handcrafted souvenirs.
Attend a Traditional Malay Performance
Get a glimpse into the rich cultural heritage of Malaysia by attending a traditional Malay performance. These performances are a visual feast of color, music, and dance and are a great way to experience the local culture.
Visit the Kedah State Art Gallery
The Kedah State Art Gallery is a treasure trove of local art and culture. This gallery showcases the works of local artists and is a great way to learn about the history and culture of Kedah state.
Enjoy the Natural Beauty of Alor Setar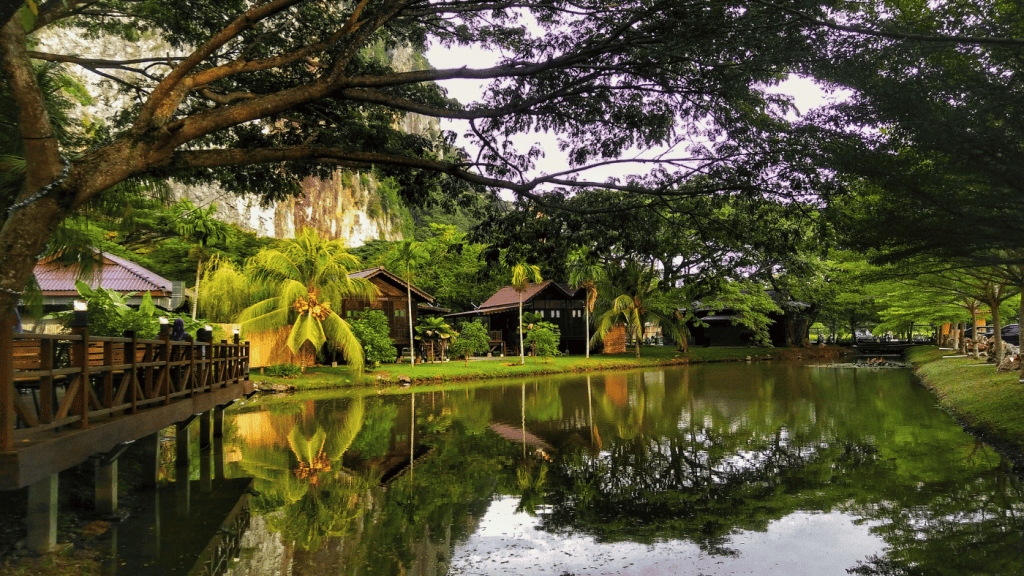 Alor Setar is a city that is blessed with incredible natural beauty. From picturesque parks to magnificent museums, there are a plethora of things to do in Alor Setar that are close to nature. Here are a few places to visit.
Relax at Gunung Keriang Recreational Park
Gunung Keriang Recreational Park is a serene and peaceful park located just outside the city. It is a great place to unwind and relax amidst natural surroundings. Take a leisurely stroll around the park, or hike to the top of the hill for a panoramic view of the surroundings.
Wander through the Paddy Museum
The Paddy Museum is a unique attraction that showcases the history of rice cultivation in Malaysia. The museum's exhibits are incredibly informative, and you can learn about the different varieties of rice and how they are cultivated.
Take a Day Trip to Langkawi Island
If you're looking for a day trip from Alor Setar, then Langkawi Island is a great option. Langkawi is an archipelago of islands off the coast of Malaysia, known for its beautiful beaches, crystal-clear waters, and incredible natural beauty. Take a ferry from the mainland to Langkawi Island and spend the day exploring this tropical paradise.
Savor the Flavors of Alor Setar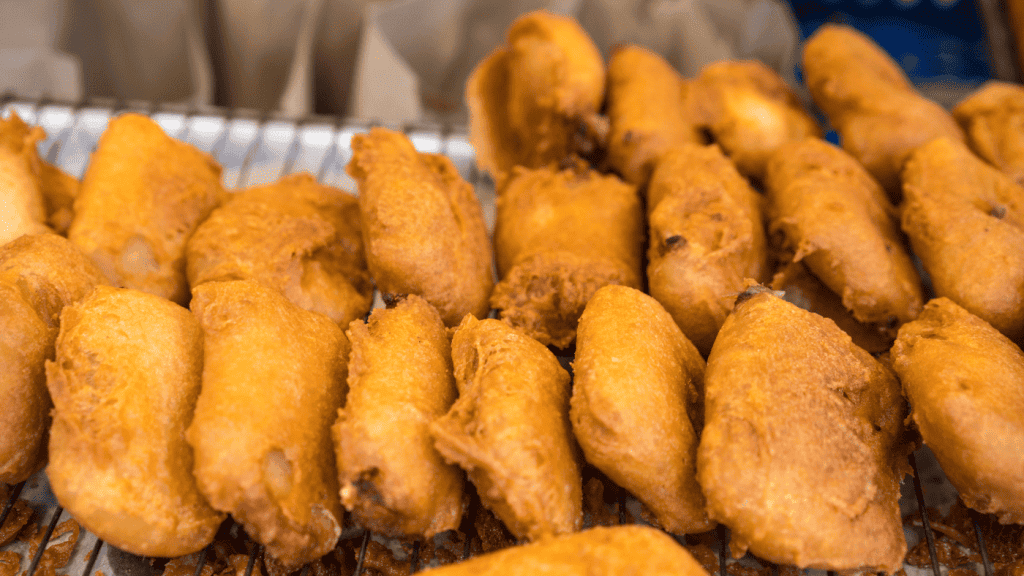 Alor Setar is a food lover's paradise. The city is known for its delicious street food and traditional Malay cuisine. Here are a few things you should try when you're in Alor Setar.
Sample Local Street Food
Alor Setar is home to some of the best street food in Malaysia. From Nasi Ayam Hainan to Mee Goreng Mamak, there is a wide variety of delicious dishes to choose from. Wander around the city and sample some of the local specialties.
Dine at a Traditional Malay Restaurant
For an authentic Malay dining experience, head to a traditional Malay restaurant. Malay cuisine is known for its unique blend of flavors and spices, and there are plenty of must-try dishes like Nasi Lemak, Satay, and Rendang.
Indulge in a Local Cooking Class
If you're a foodie looking for a unique culinary experience, then why not sign up for a local cooking class? Learn how to make traditional Malay dishes and take home some new skills and techniques.
Conclusion
Alor Setar is a city that has something for everyone. Whether you're interested in history, culture, nature, or food, this city offers a plethora of exciting things to do and see. So make sure you add these 10 exciting things to do in Alor Setar to your itinerary for an unforgettable Malaysian adventure.