Berjaya Times Square is a prominent landmark in the heart of Kuala Lumpur, Malaysia. This sprawling development offers visitors a one-stop experience of shopping, dining, and entertainment. Let's take a closer look at what makes Berjaya Times Square such a popular destination.
Introduction to Berjaya Times Square
Berjaya Times Square is strategically located in the bustling Golden Triangle area, making it easily accessible from various parts of the city. Whether you're a local resident or a tourist, getting to Berjaya Times Square is a breeze. The complex is well-connected via public transportation, including an adjacent monorail station.
Once you step into Berjaya Times Square, you'll be greeted by a vibrant and bustling atmosphere. The air is filled with excitement as shoppers from all walks of life explore the vast array of retail options and entertainment facilities.
As you make your way through the complex, you'll notice the seamless integration of modern architecture and innovative design. The sleek glass facades of the buildings reflect the energy and dynamism of the city, while the spacious walkways invite you to explore further.
Location and Accessibility
Situated at the intersection of Jalan Imbi and Jalan Pudu, Berjaya Times Square is surrounded by other major shopping centers, hotels, and tourist attractions. Its central location makes it a convenient starting point for exploring Kuala Lumpur's vibrant downtown area.
Within walking distance, you'll find renowned landmarks such as the iconic Petronas Twin Towers and Bukit Bintang, a shopping haven for fashion enthusiasts. The proximity to these attractions allows visitors to easily immerse themselves in the city's rich cultural and commercial offerings.
When it comes to accessibility, Berjaya Times Square truly stands out. The complex is well-served by an extensive network of public transportation options, including buses and trains. The nearby monorail station provides a convenient link to various parts of the city, allowing visitors to explore Kuala Lumpur with ease.
History of Berjaya Times Square
Originally developed by the Berjaya Group, Berjaya Times Square opened its doors to the public in 2003. The project, which spans over 7.5 million square feet, combines a retail mall, two residential towers, and a hotel. With its unique design and comprehensive offerings, Berjaya Times Square quickly became a beloved landmark in Kuala Lumpur.
The development of Berjaya Times Square was a significant milestone for the Berjaya Group, marking their foray into the retail and hospitality industry. The vision behind the project was to create a one-stop destination that caters to the diverse needs and preferences of both locals and tourists.
Over the years, Berjaya Times Square has continued to evolve and adapt to the changing demands of the market. The retail mall boasts a wide range of international and local brands, offering shoppers a truly immersive shopping experience. The residential towers provide luxurious living spaces with stunning views of the city skyline, while the hotel offers world-class accommodation for travelers seeking comfort and convenience.
Today, Berjaya Times Square remains a prominent landmark in Kuala Lumpur, attracting millions of visitors each year. Whether you're looking for a shopping spree, a gourmet dining experience, or simply a place to unwind, Berjaya Times Square has something for everyone.
Architectural Marvel of Berjaya Times Square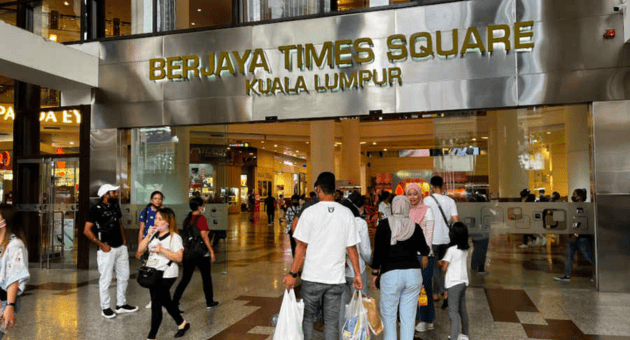 One of the standout features of Berjaya Times Square is its impressive architecture. The complex boasts a twin-tower design, with the towers soaring high into the sky. The sleek and modern facade exudes elegance and sophistication.
Design and Structure
The design of Berjaya Times Square incorporates elements of contemporary and traditional architecture, resulting in a captivating blend. The spacious atriums and open walkways allow visitors to navigate the complex with ease. The interior is adorned with beautiful artworks and lush greenery, creating a relaxing ambiance amidst the hustle and bustle.
Environmental Sustainability Features
In recent years, Berjaya Times Square has taken significant steps towards environmental sustainability. The complex has implemented energy-efficient measures, such as using LED lighting and optimizing air-conditioning systems. Additionally, there are efforts to promote recycling and waste management throughout the premises.
Shopping Experience at Berjaya Times Square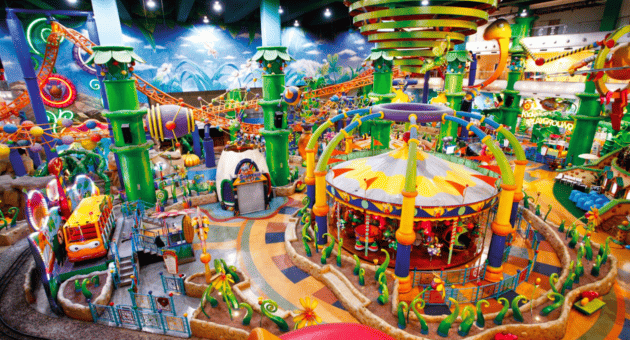 With over one million square feet of retail space, shopping enthusiasts will find themselves in paradise at Berjaya Times Square. The complex is home to a vast array of local and international brands, catering to all tastes and preferences.
Variety of Retail Stores
From luxurious boutiques to budget-friendly outlets, Berjaya Times Square has it all. Fashion aficionados can explore the latest trends at popular local brands or indulge in high-end designer labels. Tech enthusiasts will also be delighted by the electronics stores offering the latest gadgets and accessories.
Unique Shopping Finds
Berjaya Times Square is not just about well-known brands; it's also a treasure trove of unique finds. The complex features independent boutiques and local artisans, offering handmade crafts, jewelry, and souvenirs. These hidden gems provide a refreshing alternative to mainstream shopping.
Dining Options in Berjaya Times Square
After a day of retail therapy, visitors can satiate their appetites at Berjaya Times Square's diverse array of dining options. Whether you're craving local delicacies or international cuisines, there's something to satisfy every palate.
Local Cuisine Delights
Food enthusiasts can embark on a culinary adventure at the food courts, where local flavors harmoniously blend. Sample authentic Malaysian dishes such as satay, nasi lemak, and roti canai. For those seeking a more upscale dining experience, there are also fine dining restaurants offering traditional Malay and Indian cuisine.
International Food Chains
If international flavors are what you're after, Berjaya Times Square has an abundance of choices. From fast-food chains to international franchises, visitors can indulge in global favorites like pizza, sushi, burgers, and pasta. Whether you prefer familiar comfort food or crave an exotic culinary journey, there's something for everyone.
Entertainment and Attractions
Beyond shopping and dining, Berjaya Times Square boasts an impressive range of entertainment and attractions for visitors of all ages.
Indoor Theme Park
For thrill-seekers and families, Berjaya Times Square offers an Indoor Theme Park that guarantees hours of fun. The park features various rides and attractions, including roller coasters, carousels, and simulation games. Whether you're looking for adrenaline-pumping adventures or gentle amusements, this indoor theme park is sure to delight.
IMAX Theatre Experience
Movie enthusiasts will relish the opportunity to catch the latest blockbusters at the IMAX theatre in Berjaya Times Square. With its state-of-the-art technology and immersive sound system, the IMAX theatre promises a cinematic experience like no other. Sit back, relax, and be transported into the world of movies in this ultimate cinematic escape.
Exploring Kuala Lumpur's Berjaya Times Square is a journey that combines shopping, dining, and entertainment into one unforgettable experience. With its convenient location, stunning architecture, diverse retail offerings, tantalizing cuisines, and thrilling attractions, it's no wonder why this destination continues to captivate visitors from near and far.