If you're looking for a top-notch shopping experience in Kuala Lumpur, look no further than Pavilion KL. This impressive shopping mall stands out for its luxurious offerings, diverse range of stores, and exciting entertainment options. In this article, we'll take a closer look at what makes Pavilion KL such a must-visit destination for all savvy shoppers out there.
A Brief Introduction to Pavilion KL
First opened in 2007, Pavilion KL quickly became a shopping destination of choice for locals and tourists alike. The mall is strategically located in the heart of Bukit Bintang, one of Kuala Lumpur's trendiest districts, and is easily accessible by public transport and private vehicles.
The History of Pavilion KL
The mall was built on the site of the former Bukit Bintang Girls' School, which was established in 1913 during the British colonial era. The school was later relocated to Cheras, and the land was acquired by the Pavilion Group to build the mall. Today, the mall stands as a symbol of Kuala Lumpur's rapid development and progress over the years.
Location and Accessibility
As mentioned earlier, Pavilion KL is located in the bustling Bukit Bintang district, which is famous for its shopping and entertainment offerings. In addition to the mall, there are many other attractions in the area, including the iconic Petronas Twin Towers and the lively Jalan Alor food street. The mall is easily accessible via the Bukit Bintang MRT Station, which is connected to the mall via an underground walkway. If you're driving, there's ample parking space available at the mall's basement levels.
Architectural Highlights
The mall's design features a blend of art and nature, with a stunning central courtyard that boasts a beautiful water fountain and lush greenery. This open-air space provides a refreshing break from the hustle and bustle of the city, and is a popular spot for visitors to take photos and relax. The interior is equally impressive, with high ceilings, marble flooring, and tasteful decorations that create a sophisticated and inviting atmosphere. In addition to the shopping and dining options, visitors can also enjoy a range of entertainment offerings, including a cinema and a rooftop bar with stunning views of the city skyline.
Shopping and Dining
Pavilion KL is home to over 450 stores, ranging from luxury fashion brands to local boutiques. Visitors can find everything from designer handbags to handmade crafts, making it a one-stop-shop for all your shopping needs. In addition to the wide range of retail options, the mall also offers a diverse selection of dining options, ranging from fast food to fine dining. Visitors can sample local delicacies or indulge in international cuisine, with options ranging from Japanese sushi to Italian pasta.
Overall, Pavilion KL is a must-visit destination for anyone visiting Kuala Lumpur. With its prime location, stunning architecture, and wide range of shopping and dining options, it is the perfect place to spend a day exploring the city's vibrant culture and lifestyle. Whether you're a local or a tourist, Pavilion KL is sure to leave a lasting impression on you.
Things to Do at Pavilion KL
Shopping at Pavilion KL
With over 700 stores spread over 1.8 million square feet, it's safe to say that Pavilion KL offers something for every type of shopper. Here are some of the highlights:
Luxury Brands and Designer Boutiques
If you're a fan of luxury fashion, Pavilion KL won't disappoint. The mall boasts some of the world's most renowned brands, including Gucci, Prada, Louis Vuitton, and Burberry. The extensive range of designer boutiques ensures that any fashionista will find something to suit their taste and budget.
Affordable Fashion and Lifestyle Stores
For those on a tighter budget, there are plenty of affordable options available at the mall, including H&M, Zara, and Uniqlo. These stores offer stylish yet reasonably priced clothing, shoes, and accessories for men, women, and children.
Specialty Shops and Unique Finds
Pavilion KL also boasts an array of specialty shops that cater to niche interests and hobbies. From comic books to musical instruments, there's something for everyone. Additionally, the mall houses many unique finds that can't be found elsewhere in Kuala Lumpur, making it an exciting destination for the curious and adventurous.
Shopping Tips and Tricks
With so many stores to explore, it's easy to get overwhelmed at Pavilion KL. To make the most of your visit, try to come during weekdays if possible, as weekends can get crowded. It's also a good idea to wear comfortable shoes, as the mall is expansive, and there's a lot of walking involved. Lastly, make sure to take advantage of loyalty programs and promotions to get the best deals.
Dining Options at Pavilion KL
Shopping can be hungry work, but worry not, Pavilion KL has plenty of dining options to satiate your taste buds. From fine dining to casual eateries, here are some of our top picks:
Fine Dining Restaurants
If you're in the mood for a fancy meal, Pavilion KL offers several fine dining options, including the acclaimed Nobu restaurant. This high-end Japanese restaurant is known for its excellent sushi and sashimi, and offers stunning views of the city.
Casual Eateries and Cafes
For a more laid-back dining experience, Pavilion KL has plenty of cafes and casual eateries to choose from. Some of our favorites include the Cheese Garden, a Japanese dessert cafe famous for its decadent cheese tarts, and Din Tai Fung, a Taiwanese restaurant that serves mouth-watering dumplings and noodles.
Food Court and Quick Bites
If you're short on time or want to grab a quick bite, Pavilion KL has a food court that offers a wide variety of cuisines, including Malaysian, Chinese, and Western. Additionally, there are several quick bites kiosks scattered throughout the mall, serving snacks and drinks that are perfect for on-the-go shopping.
Must-Try Local Delicacies
Finally, no visit to Kuala Lumpur is complete without trying some of the city's local delicacies. Pavilion KL offers several restaurants that specialize in Malaysian cuisine, including Madam Kwan's, which is famous for its nasi lemak and laksa.
Entertainment and Leisure Activities
While shopping and dining are undoubtedly Pavilion KL's main draws, the mall also offers a range of entertainment and leisure activities that are worth checking out:
Cinema and Live Performances
If you're a fan of movies and live performances, you'll be delighted to know that Pavilion KL has a cinema and a theater that regularly hosts screenings and shows. Check their website for the latest schedule.
Art Exhibitions and Installations
Pavilion KL is committed to promoting the arts, and regularly showcases art exhibitions and installations by local and international artists. These displays are often held in the mall's beautifully designed common areas, making for a unique and visually stunning experience.
Family-Friendly Activities and Play Areas
For families with children, Pavilion KL has several play areas and activities that are sure to keep little ones amused, including a VR playground and a Lego store.
Seasonal Events and Festivals
Pavilion KL loves to celebrate, and there are several seasonal events and festivals throughout the year, including Christmas and Hari Raya. These events often feature special promotions, decorations, and activities that add an extra layer of excitement to the shopping experience.
Places to Eat in Pavilion Kl
Din Tai Fung
Din Tai Fung is a renowned Taiwanese restaurant in Pavilion KL, known for its exquisite dumplings and authentic Taiwanese cuisine. The restaurant takes pride in its handcrafted dumplings, which are made with precision and filled with a variety of flavorful ingredients. From their signature xiao long bao (steamed soup dumplings) to their delectable noodles and fried rice dishes, Din Tai Fung offers a wide range of dishes that showcase the artistry and quality of Taiwanese cuisine. The restaurant's comfortable and modern ambiance, combined with attentive service, creates a delightful dining experience for guests.
Ichiban Boshi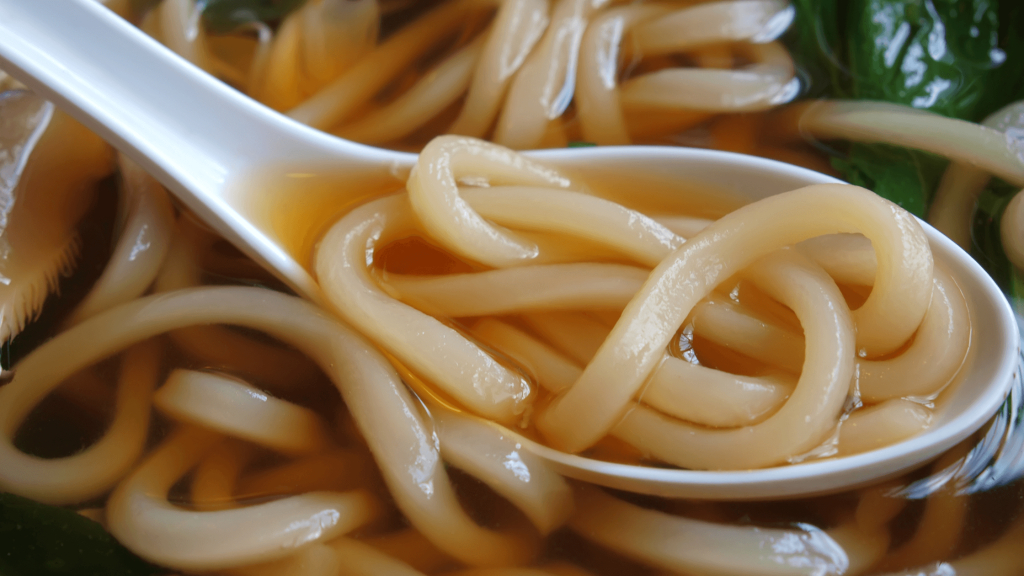 Ichiban Boshi is a popular Japanese restaurant located in Pavilion KL, offering a diverse menu of traditional Japanese dishes. With a focus on freshness and quality, Ichiban Boshi serves an array of sushi, sashimi, tempura, and grilled dishes that are prepared with attention to detail. The restaurant's cozy and inviting atmosphere provides a relaxed setting for guests to enjoy their meal. Whether you're craving classic sushi rolls, flavorful teriyaki dishes, or a comforting bowl of ramen, Ichiban Boshi delivers an authentic taste of Japan.
Madam Kwan's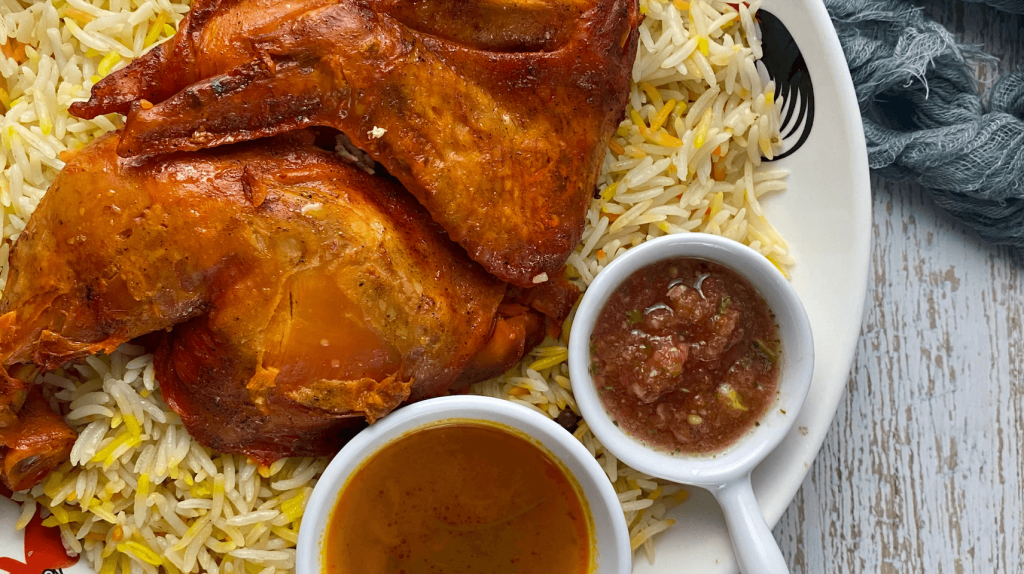 Madam Kwan's is a well-known Malaysian restaurant that has become a culinary institution in Pavilion KL. It specializes in serving traditional Malaysian dishes that showcase the rich and diverse flavors of the country. From their famous nasi lemak (coconut rice with various accompaniments) to their flavorful curry laksa, Madam Kwan's offers a range of Malaysian favorites that are prepared with high-quality ingredients and meticulous attention to detail. The restaurant's warm and welcoming atmosphere, along with its dedication to preserving the authenticity of Malaysian cuisine, makes it a popular choice among locals and tourists alike. Whether you're seeking a taste of local flavors or craving a satisfying Malaysian meal, Madam Kwan's is a must-visit dining destination in Pavilion KL.
Conclusion
As you can see, Pavilion KL is much more than just a shopping mall. With its luxurious offerings, diverse range of stores, and exciting entertainment options, it truly is an unforgettable destination that's worth exploring. Whether you're a fashion lover, a foodie, or just looking for an entertaining way to spend the day, Pavilion KL is sure to please.