Kota Kinabalu, the capital of Sabah in Malaysia, is a vibrant city known for its stunning beaches, rich cultural heritage, and exciting outdoor adventures. If you're planning a trip to this vibrant city, here are ten must-do activities that will leave you with unforgettable memories.
Explore the Vibrant Kota Kinabalu City Center
Kota Kinabalu's city center offers a fantastic mix of old and new, from modern high-rise buildings to ancient temples. Take a leisurely walk along the streets and explore the colorful architecture and charming street art. The Gaya Street Sunday Market is a must-visit, where you can find a diverse range of local products from Sabah such as handicrafts, herbs, and spices, and also taste authentic local food.
Visit the Handicraft Market
If you're interested in local souvenirs and crafts, the Kota Kinabalu Handicraft Market is the place to go. This bustling market offers a vast array of unique and authentic handcrafted items such as traditional textiles, wood and stone carvings, and bamboo crafts. Be prepared to bargain, as the prices here are negotiable.
Stroll Along the Waterfront
Kota Kinabalu is blessed with beautiful waterfront areas. The Kota Kinabalu Waterfront, also known as the Tanjung Lipat Waterfront, is a popular spot for a leisurely stroll. Along the way, you'll be accompanied by stunning views of the South China Sea, lush greenery, and colorful flower beds. You'll also find numerous food stalls, coffee shops, and restaurants offering fresh seafood and Malaysian delicacies.
Discover Local Cuisine at Night Markets
One of the best things about visiting Kota Kinabalu is the opportunity to savor Malaysian street food at its best. The city comes alive at night with a variety of night markets. Stalls selling local favorites such as grilled seafood, chicken satay, and fried noodles can be found everywhere. One of the most popular night markets is the Pasar Malam Filipino, which offers a unique blend of Filipino and Malay cuisine and is a must-visit for food lovers.
Dive into the World of Kota Kinabalu Marine Life
Kota Kinabalu is a perfect destination for water sports enthusiasts. Sabah is home to some of the world's richest marine life, with clear blue waters teeming with fish, coral, and sea turtles. The most popular water activities are snorkeling and diving, and there are several fantastic options, including the Tunku Abdul Rahman Marine Park and Sipadan Island.
Snorkeling at Tunku Abdul Rahman Marine Park
The Tunku Abdul Rahman Marine Park is a cluster of five idyllic islands located just off the coast of Kota Kinabalu. Snorkeling tours are available, allowing you to explore the coral reefs and swim alongside colorful fish, rays, and sea turtles. With crystal clear waters, it is a perfect destination for snorkeling enthusiasts, and visitors can also take part in water activities like kayaking and island hopping.
Scuba Diving at Sipadan Island
For the ultimate underwater adventure, visit the world-renowned Sipadan Island. It is a 45-minute flight from Kota Kinabalu, but it is worth the journey. This small island is often considered one of the best dive destinations in the world. You'll swim among schools of barracudas, colorful parrotfish, and even hammerhead sharks. With crystal-clear water, thriving coral reefs, and thousands of marine species, Sipadan Island is a diver's paradise.
Embrace Kota Kinabalu Adventure in the Great Outdoors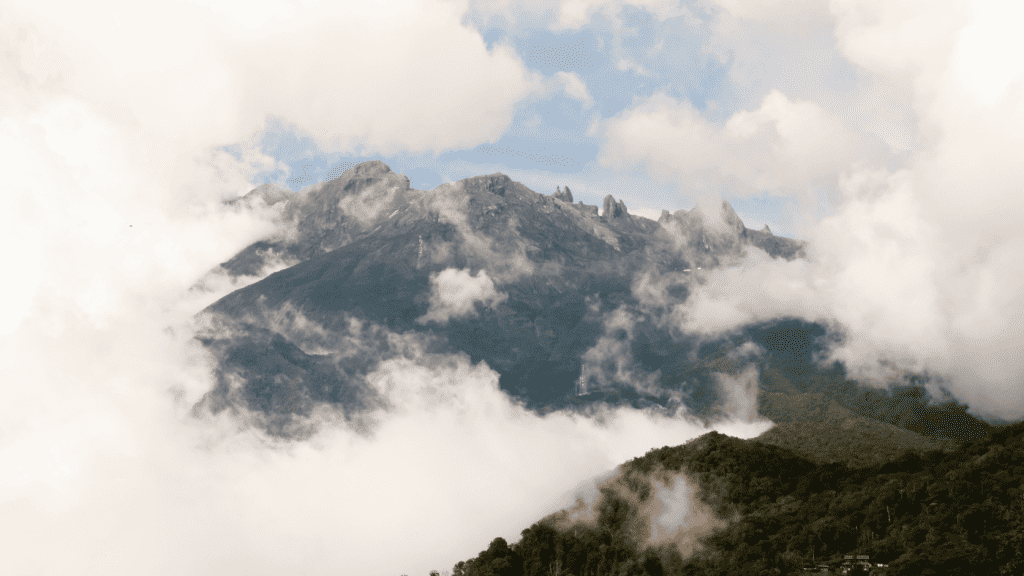 If you're looking for adventure, Sabah is full of opportunities for outdoor enthusiasts. From climbing Mount Kinabalu to white water rafting down the Padas River, these thrilling activities are perfect for adrenaline junkies.
Climb Mount Kinabalu
Climbing Mount Kinabalu is a challenging but rewarding outdoor adventure. With a height of 4,095 meters (13,435 ft), it is the tallest mountain in Malaysia. The climb takes around two days and includes staying overnight in mountain huts. The trek is strenuous but offers stunning views of the surrounding landscape and is an experience that you'll never forget.
White Water Rafting on the Padas River
The Padas River, located about 2 hours from Kota Kinabalu, is a popular destination for white water rafting. With a combination of rapids ranging from level 1 to 4, the 10-kilometer journey offers a thrilling and challenging experience for adventure seekers. Experienced and qualified guides will provide safety equipment and trained paddlers to make your journey smooth and enjoyable.
Immerse Yourself in Local Culture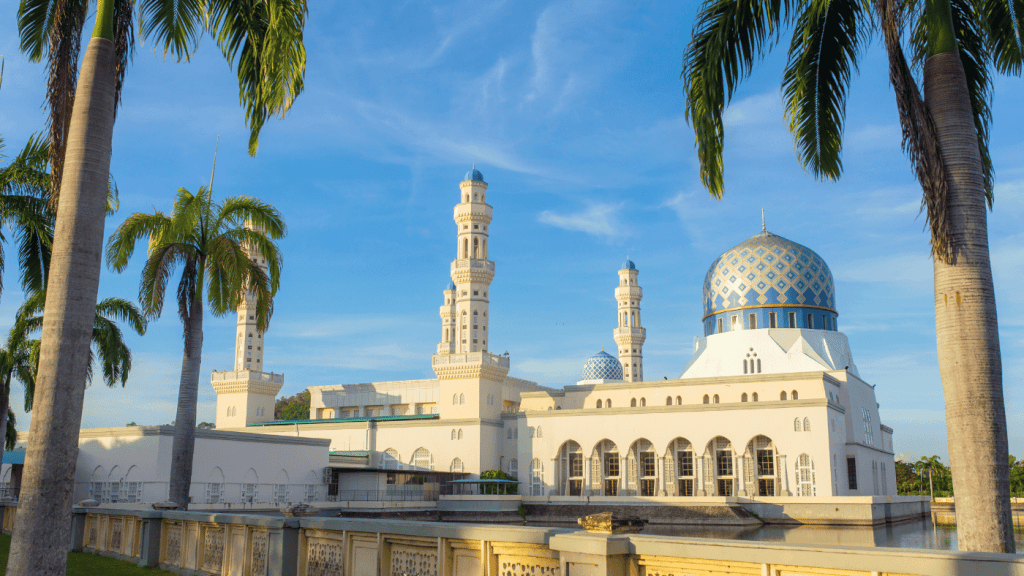 Kota Kinabalu has a rich and diverse cultural heritage, with a mix of indigenous and immigrant cultures. Immerse yourself in the history and traditions of Sabah by exploring the city's museums and cultural villages.
Visit the Sabah State Museum
The Sabah State Museum is an excellent place to start your exploration of Kota Kinabalu's cultural heritage. This museum showcases Sabah's history and culture through its exhibits and artifacts and offers an insight into the daily lives of the local people.
Explore the Monsopiad Cultural Village
The Monsopiad Cultural Village is a unique and must-visit destination for cultural enthusiasts. The village is an interactive museum that celebrates the legacy of the Kadazan people, one of Sabah's indigenous tribes. You'll witness traditional dances, ceremonies, and learn about the local customs and beliefs.
Relax and Unwind at Stunning Beaches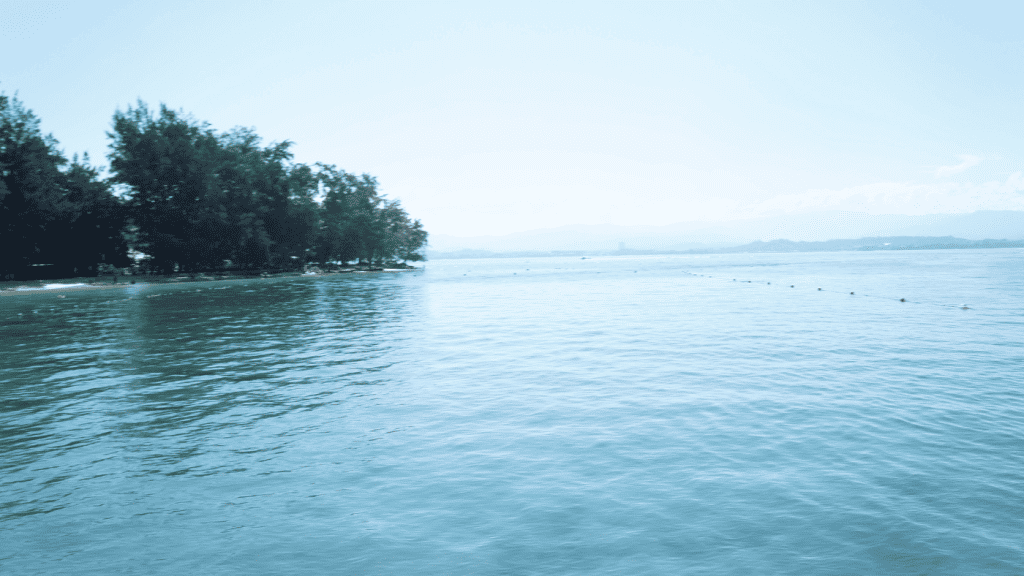 Finally, no visit to Kota Kinabalu is complete without relaxing on its beautiful beaches. Sabah is blessed with stunning beaches that offer the ideal environment for sunbathing, swimming, and water sports.
Tanjung Aru Beach
Tanjung Aru Beach is a beautiful palm-fringed beach located just ten minutes from Kota Kinabalu's city center. The sandy beaches and crystal-clear waters make it an idyllic destination for swimming, sunbathing, or enjoying water activities like parasailing and jet skiing. You'll also find many food stalls and restaurants serving fresh seafood and local dishes.
Shangri-La's Rasa Ria Resort Beach
If you're searching for a luxurious and tranquil beachside experience, Shangri-La's Rasa Ria Resort Beach is the place to be. The resort is located about 40km from Kota Kinabalu and offers a serene environment surrounded by nature. The white sandy beach, turquoise waters, and stunning sunsets make it the perfect getaway for honeymooners or anyone looking for a relaxing beach vacation.
Conclusion
In conclusion, Kota Kinabalu offers visitors a fantastic combination of cultural traditions, outdoor adventures, and stunning beaches. The ten activities mentioned above are just a few of the many experiences that you can enjoy in this vibrant city. So pack your bags and experience all that Kota Kinabalu has to offer.