Kidzania Kuala Lumpur is a thrilling destination that brings the world of career exploration to life for children. Designed to inspire and educate young minds, this unique theme park offers a variety of role-playing activities and educational experiences for kids aged 4 to 14. Whether your little one dreams of becoming a doctor, a chef, or a firefighter, Kidzania Kuala Lumpur provides an immersive and interactive environment where they can try out different professions and learn valuable life skills.
Introduction to Kidzania Kuala Lumpur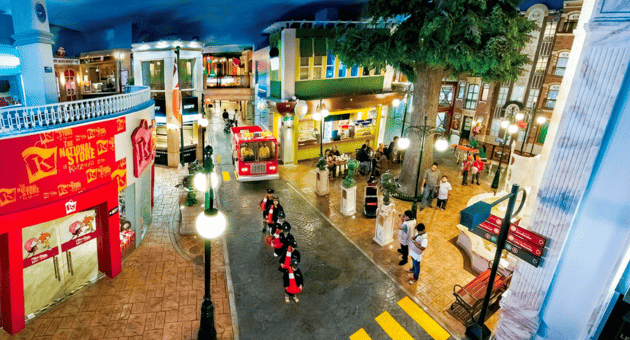 So, what exactly is Kidzania? It is a miniature city that replicates the real world in a child-sized scale. The concept behind Kidzania is to provide a safe and controlled environment where children can explore different careers, develop their creativity, and build their confidence. With over 90 role-playing activities to choose from, ranging from performing arts to journalism to construction, Kidzania Kuala Lumpur offers endless opportunities for children to explore their interests and discover their passions.
What is Kidzania?
Kidzania is a global chain of interactive indoor theme parks that originated in Mexico. It has now expanded to various countries around the world, including Malaysia. Each Kidzania park is uniquely designed to reflect the local culture and community.
The Concept Behind Kidzania
At Kidzania Kuala Lumpur, children have the chance to step into the shoes of adults and take on different roles in a simulated city. They can choose to be a doctor, a police officer, a fashion designer, or even a news anchor. Through these role-playing activities, kids can learn about the responsibilities and challenges associated with different professions. They also gain a deeper understanding of the importance of teamwork, communication, and problem-solving.
Planning Your Visit to Kidzania Kuala Lumpur
Before you embark on your adventure to Kidzania Kuala Lumpur, it's essential to plan your visit to make the most of your time there. Here are some key factors to consider:
Best Time to Visit
To avoid long queues and crowded spaces, it's recommended to visit Kidzania Kuala Lumpur during weekdays, especially on non-public holidays. The park tends to be quieter in the morning and late afternoon, so consider planning your visit during these times for a more enjoyable experience.
Ticket Prices and Packages
Kidzania Kuala Lumpur offers various ticket packages to suit different needs and budgets. It's a good idea to check their official website for the latest ticket prices and special promotions. Additionally, keep in mind that some activities require an additional fee, so be prepared for potential extra costs.
Exploring the Attractions of Kidzania Kuala Lumpur
Once you're inside Kidzania Kuala Lumpur, the real adventure begins! Let's delve into some of the incredible attractions that await you and your little ones.
Role-Playing Activities for Kids
Kidzania Kuala Lumpur offers an extensive range of role-playing activities, allowing children to try out various professions. From being a surgeon in the hospital to a pilot flying an airplane simulator, kids can immerse themselves in a wide array of exciting and realistic experiences.
Each activity is carefully designed to provide a hands-on learning experience. For example, kids can learn about money management by working at a bank, understand the importance of teamwork while fighting fires as firefighters, or enhance their creativity by exploring the world of arts and crafts.
Educational Experiences at Kidzania
While Kidzania Kuala Lumpur offers fun and excitement, it's important to note that the park is also a valuable educational resource. The various role-playing activities are designed to teach kids essential life skills, including critical thinking, problem-solving, and communication.
Furthermore, Kidzania incorporates real-life elements into its experiences. For instance, children can earn a salary in the form of Kidzos, Kidzania's currency, when they complete a role-playing activity. They can use these Kidzos to purchase goods and services within the park, helping them understand the concept of earning and spending money.
Dining Options in Kidzania Kuala Lumpur
Exploring Kidzania Kuala Lumpur can work up quite an appetite. Luckily, the park offers a range of dining options to keep hunger at bay.
Kid-Friendly Restaurants
There are several kid-friendly restaurants within Kidzania Kuala Lumpur that cater to different tastes and dietary preferences. From fast food favorites to healthier options, you'll find something to satisfy even the pickiest eaters. These restaurants provide a child-friendly atmosphere, making dining an enjoyable and hassle-free experience for both kids and adults.
Dietary Restrictions and Options
If your child has specific dietary restrictions or food allergies, Kidzania Kuala Lumpur has options available to meet their needs. Simply inform the staff at the restaurants about any dietary requirements, and they will do their best to accommodate them. It's always a good idea to plan ahead and bring a snack or meal if you have any concerns.
Tips and Tricks for a Successful Visit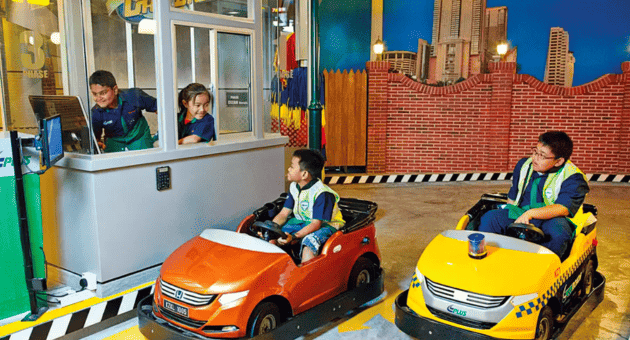 Planning your visit to Kidzania Kuala Lumpur is just the beginning. To ensure a successful and enjoyable experience for your little ones, here are some tips and tricks to keep in mind:
Maximizing Your Time at Kidzania
With so many activities to choose from, it can be overwhelming to decide where to start. To maximize your time at Kidzania, it's helpful to prioritize the activities that your child is most interested in. Plan a rough itinerary and encourage your child to make choices based on their interests, while also leaving some room for spontaneity. Remember to allocate enough time for each activity and factor in wait times.
Safety Measures for Kids
Kidzania Kuala Lumpur prioritizes the safety and well-being of its young visitors. The park is equipped with trained staff members who ensure that children are supervised and guided throughout their experience. However, it's always important to keep an eye on your child and establish a meeting point in case you get separated.
Additionally, Kidzania provides lockers for storing personal belongings and offers a lost and found service. It's a good idea to label your child's belongings and remind them to keep track of their belongings to avoid any unnecessary stress or confusion.
As you and your child embark on this adventure in Kidzania Kuala Lumpur, be sure to embrace the excitement and joy that this unique theme park provides. It's not just a playtime experience but an educational journey that will leave lasting memories for both children and parents alike.