If you're looking for a unique and exciting adventure during your visit to Langkawi, look no further than Crocodile Adventureland. The park, which is located on the island's west coast, offers visitors the opportunity to get up close and personal with hundreds of crocodiles, as well as a variety of other attractions and activities. This article will provide you with a comprehensive guide to the park, from its history and unique features to its must-see attractions and safety guidelines.
A Brief Introduction to Crocodile Adventureland Langkawi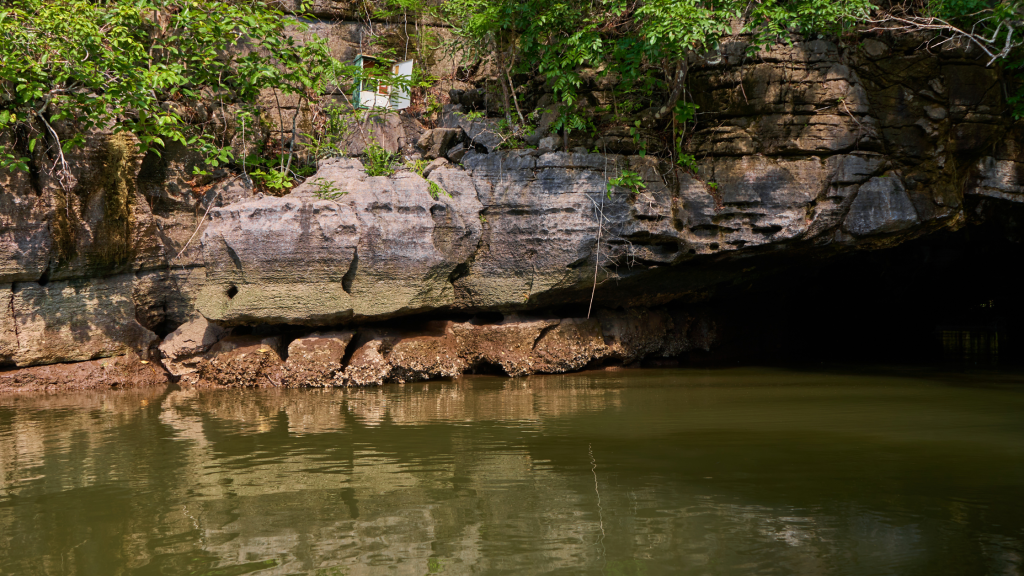 Crocodile Adventureland Langkawi is a fascinating tourist destination that offers visitors a memorable experience. Established in 1992, the park is home to over 1,000 crocodiles, including some of the largest and oldest in the world. The park also houses a variety of other reptiles such as iguanas, snakes, and tortoises that are sure to capture the attention of animal lovers. The park's location on the beautiful island of Langkawi makes it a perfect place to enjoy a day out with family and friends.
The History of the Park
The idea of a crocodile park in Langkawi was first proposed by a local businessman who recognized the potential of the abundant population of crocodiles in the area. The park was officially opened in 1992 and has since become one of the most popular tourist destinations on the island. Over the years, the park has undergone several renovations and expansions to enhance visitors' experience and to provide a safe and comfortable environment for the animals.
The park's management has also been actively involved in crocodile conservation efforts, including breeding programs and research. The park's success has helped raise awareness about the importance of preserving these magnificent creatures and their natural habitats.
What Makes It Unique
Crocodile Adventureland Langkawi is unique in that it offers visitors a rare opportunity to see crocodiles up close in a controlled and safe environment. The park's crocodile collection includes some of the largest and oldest crocodiles in the world, making it an exciting place to visit for animal enthusiasts. Visitors can also participate in a range of activities and attractions, including feeding the crocodiles, watching crocodile shows, and exploring the park's petting zoo.
One of the park's most popular attractions is the fish spa, where visitors can enjoy a unique fish pedicure. Visitors can dip their feet into a pool of water filled with hundreds of tiny fish that nibble on the dead skin cells, leaving the skin feeling soft and smooth. The park also features a range of souvenir shops where visitors can purchase gifts and mementos to remember their visit.
In conclusion, Crocodile Adventureland Langkawi is a must-visit destination for anyone visiting the island. With its impressive collection of crocodiles, other reptiles, and a range of activities and attractions, the park offers visitors a memorable experience that they will cherish for years to come.
Your Guide to Crocodile Adventureland Langkawi
Getting to Crocodile Adventureland Langkawi
The Crocodile Adventureland Langkawi is located on the west coast, around 32km from the island's main town of Kuah. There are several transportation options available for visitors:
Transportation Options
One of the most convenient ways to reach Crocodile Adventureland Langkawi is by taxi or ride-sharing service. Taxis are readily available throughout the island, and most drivers will be familiar with the location of the park. Alternatively, visitors can rent a car or scooter and explore the island on their own.
Best Time to Visit
Crocodile Adventureland Langkawi is open daily from 9:00am to 6:00pm, and the best time to visit is early in the morning or late in the afternoon, when the weather is cooler and the crowds are smaller. Visitors should also note that the park is busiest during weekends and public holidays, so it's a good idea to plan your visit accordingly.
Attractions and Activities at Crocodile Adventureland
Crocodile Feeding Show
One of the highlights of any visit to Crocodile Adventureland Langkawi is the crocodile feeding show, which takes place several times a day. During the show, trained professionals enter the crocodile enclosure and feed the animals, all while providing educational commentary on the behavior and habits of these fascinating creatures.
Juvenile Crocodile Pond
Visitors who want to get up close and personal with some of the park's smaller crocodiles should check out the juvenile crocodile pond. Here, you can observe juvenile crocodiles as they swim, play, and sunbathe in their natural habitat.
Crocodile Education Centre
The Crocodile Education Centre is an excellent resource for visitors who want to learn more about crocodiles and their importance to our ecosystem. The centre features interactive displays, educational exhibits, and even a chance to hold a baby crocodile.
The Bridge of No Return
The Bridge of No Return is a unique and thrilling attraction that allows visitors to walk over a moat filled with crocodiles. The bridge is suspended above the moat, giving visitors a bird's eye view of the crocodiles as they swim and sun themselves below.
Crocodile Fishing
Visitors who want to try their hand at fishing should check out the park's crocodile fishing pond, where they can attempt to catch a fish using a bamboo pole and some bait. Successful anglers can even have their catch cooked up for them at one of the park's restaurants.
Safety Tips and Guidelines for Visitors
What to Wear
Visitors Crocodile Adventureland Langkawi should wear comfortable, lightweight clothing and sturdy, closed-toe shoes. It's also a good idea to bring sunscreen, a hat, and insect repellent, as the park is located in a tropical climate.
Dos and Don'ts at the Park
Visitors should follow all posted rules and regulations when visiting the park. This includes not feeding or touching the animals, not smoking or littering, and not bringing in outside food or drinks. Visitors should also keep a safe distance from the animals at all times and follow the instructions of park staff.
First Aid and Emergency Services
The park is equipped with first aid facilities and trained staff, and there is an ambulance on standby in case of an emergency. Visitors who require medical attention should notify a staff member immediately.
Conclusion
Crocodile Adventureland Langkawi is an exciting and unique destination that offers visitors the opportunity to learn about and interact with these fascinating creatures. With a range of activities and attractions to suit visitors of all ages, the park is a must-visit for anyone looking for an unforgettable adventure on Langkawi.